Solar panels help property firm cut energy use by 21%
A property developer in Leicestershire has managed to cut their energy usage by 21% in the first 12 months of having solar panels installed, exceeding its energy saving targets.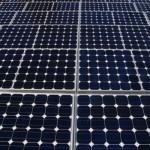 Based in Whetstone, Westleigh Developments – a leading property developer in the Midlands – are so committed to becoming an environmentally responsible organisation, they had a 46 panel solar PV system installed at their head office. The solar panels are helping the company to improve its energy efficiency, and they have been delighted with the results so far.
"Since our GreenHouse policy was introduced in 2006 we have invested in a number of energy saving measures and practices which were intended to reduce our energy and resource use and the installation of solar panels on the roof at our head office is the next step in this process," explained the firm's environmental and quality manager Craig Johnson.
Speaking to the Leicester Mercury Johnson said they are expecting to see a return on their initial £25,000 investment in about 7 years.
Westleigh Developments also utilises the services of "green gurus" and in every department a member of staff to make sure colleagues are recycle responsibly and not wasting energy by leaving lights on unnecessarily for example. Implementing such basic measures is helping the firm improve its energy efficiency.