Iconic Brands Amongst US Top 20 Commercial Solar Users
A report has just been published which has revealed the top 20 corporate companies in the US which use solar energy for on-site consumption.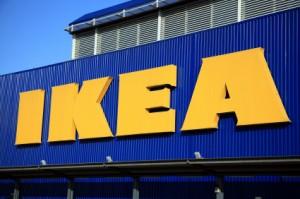 Compiled by the Vote Solar Initiative and the Solar Energy Industries Association, the report entitled Solar Means Business: Top Commercial Solar Users in the US, analysed 42 US firms who had invested in renewable energy technologies such as solar photovoltaic panels to enhance their  green credentials.
Retail giant Walmart took the top spot with a total installed capacity of 65MW. They also ranked number one for the number of solar PV systems in place, with 144.
Commenting on the company's commitment to renewable energy,  Kim Saylors-Laster, vice president for energy at Walmart said they had big ambitions to be powered entirely by renewables and the retailer had already made significant headway in reaching that 100% renewable energy target. With solar and wind energy becoming more affordable, Saylors-Laster said Walmart has plans to invest more money into solar power.
With 1.2 million solar panels and a combined installed capacity of at least 279MW, that's enough electricity generated to power around 46,500 average US homes.
Solar energy in the US has been boosted by the falling price of the technology encouraging take-up which has prompted something of a commercial solar boom. Coupled with the need to slash operational and energy costs, solar is proving increasingly popular in the corporate world. The news follows the publication of another report which claims the US is the best place for solar investment.
The top 20 list of commercial solar power users in the US are: Walmart, Costco, Kohl's Department Stores, IKEA, Macy's, McGraw-Hill, Johnson & Johnson, Staples, Inc., Campbell's Soup, Walgreens, Bed, Bath & Beyond, Toys 'R' Us, General Motors, FedEx, White Rose Foods, Dow Jones, Snyder's of Hanover, ProLogis, Hartz Mountain Industrial, Crayola.