Cost-Effective Ways to Save Energy in the Home
The benefits of saving energy in the home are twofold in terms of responding to climate change and managing domestic fuel bills. Various measures have been suggested by which households can improve their energy efficiency; the most basic suggestions include insulating lofts and cavity walls and installing double glazing in place of single panes.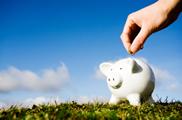 These measures help to ensure heat loss is kept to a minimum, which in turn reduces a household's carbon emissions whilst helping to keep energy costs down. Other measures, however, can provide substantially greater benefits.
The installation of solar panels can enable homes to produce clean renewable energy for use in solar water heating or to generate electricity, some of which may be sold to the National Grid under the UK Government's feed-in tariffs. Solar panels and, to a lesser extent, wind turbines are useful and popular additions to homes across Britain wishing to avail of energy saving initiatives and lower bills, however, another top energy saving measure is often overlooked by Britons. Ground source heat pumps have proven their worth in parts of Europe over the past decade but remain relatively under-used in the UK.
Ground source heat pumps utilise solar energy that has been absorbed by the Earth; such systems extract this natural store of energy located beneath homes and convert it into heat and hot water. Ground source heat pumps are low-cost and highly energy efficient alternatives to traditional hot water central heating systems.
Worcester Bosch is currently offering customers a superb deal on new ground source heat pump installations. Households purchasing a Worcester Bosch Greenstore ground source heat pump and having it fitted by a Worcester accredited installer before 31st December 2010 will be eligible, subject to other conditions, for a £1,500 householder cash-back reward. Households that do not wish to or are unable to avail of underground heat reserves can still improve the energy efficiency of their homes in relatively straightforward and cost-effective ways. Replacing old controls for use with new boilers is thought to provide substantial energy savings; in fact, industry tests have revealed Time Proportional Integral (TPI) thermostats can generate fuel savings of up to 10% compared with traditional mechanical thermostats.