Solar industry reacts to FiT changes
IMPORTANT notice about this article: Please note that the Feed-in Tariff (FiT) scheme closed to new applications on March 31st 2019.
The solar industry has reacted with cautious optimism to the Department of Energy and Climate Change's decision to implement more changes to the Feed-in Tariff for solar PV, which will see the current rate of 21p dropped to 16p per kWh in August.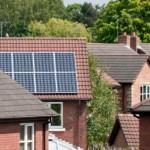 Phase 2A of the department's Feed-in Tariff consultation was going to be implemented from July 1st (that is to say with regard to systems installed after that date) but the Department of Energy and Climate Change (DECC) has decided to move the deadline back a month to August 1st instead. The tariff will be adjusted every year in line with the Retail Price Index (RPI) to reflect inflation. Ideally, the department could have waited a bit longer in order to give the industry some time to adjust following the last round of cuts and the debacle that caused, given that installation rates have dropped by half since last year, however the new deadline has met with cautious approval from various quarters who are glad to see the government still broadly supporting solar PV.
John Meadows of Schott UK is one such figure in the industry. "On the whole the consultation is a positive step towards a time when the FIT is not required and will help us move towards grid parity" he says.  "However, with the reduction of the tariff it becomes even more important than ever for developers of systems of all sizes to invest in a system with a good yield, since over time, the total yield is the factor that will determine the financial payback."
Another positive move by the government is the willingness to defer tariff cuts by two quarters if solar installation rates remain low Mr Meadows says.
Meadows is however disappointed to see the reduction of the tariff lifetime to 20 years. "The reliability and durability of modules are the key factors that should be considered when installing PV" he argues. "Consequently, the reduced scheme lifetime may push project planners to consider lesser quality solutions - and in doing so, although the up-front costs may be lower, the risk of problems and therefore reduced income down the line becomes much greater."
The Solar Trade Association have also given the new rate its approval although the renewable energy firm Eco Environments has, like John Meadows, criticised the reduction of the tariff period to 20 years estimating that consumers will earn approximately £20,000 less as a result. The new tariff should still create a return of over 6% for most typical installation with 8% for larger bands according to DECC.