Solax Solar Battery - Benefits, Costs and Specifications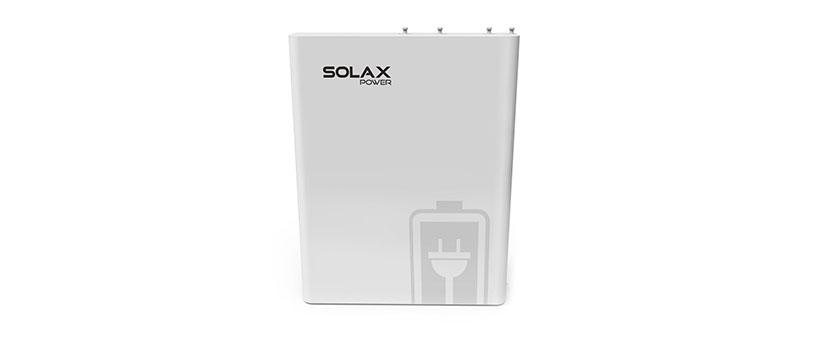 Solax Power are amongst the leading energy storage technology companies, distributing their products to 47 countries worldwide. They manufacture a wide range of products for domestic, commercial and industrial use, including:
Solar PV System Inverters
Hybrid Inverters
Solar Batteries
Battery Cabinets
Their solar batteries, which will be looking into in more detail, meet the highest global standards and carry international module certifications.
If you'd like to speak to a solar installer in your area who can provide tailored advice and a free installation quote for a solar battery, complete our enquiry form now and we'll put you in touch with up to 3 MCS certified (or equivalent) companies today.
Solax Batteries: An Overview
With a solar battery, you can store any excess energy generated by your solar panels during the day for use when the sun goes down. Solax manufacture a standard solar battery as well as a triple battery that's scalable.
Solax have partnered with LG Chem, a leading solar battery manufacturer, to deliver the Solax Battery. The lithium-ion battery technology makes for a high performance unit. There are two models available with different capacities: 3.3kWh and 6.5kWh.
Solax Battery Specifications
Capacity
3.3 – 6.5kWh
Battery Technology
Lithium-ion
Standard Warranty
10 Years
Operating Temperature (°C)
15 – 30
Dimensions in mm (HxWxD)
3.3kWh – 338.8 x 445 x 110
6.5kWh – 586.6 x 445 x 110
Weight
26 – 44kg
Depth of Discharge
95%
Benefits of the Solax Battery
The lithium-ion technology used in the Solax battery is much more advantageous than lead-acid alternatives as it has a higher energy density but is more lightweight. Other benefits of the Solax Battery include:
'Plug and play' installation will help you save time and money when it comes to having the battery installed
3000 charging cycles (number of times the battery can be fully charged)
Online system monitoring for full control whe
---
Get FREE Solar Battery Quotes
---
Solax Triple Power Battery
The Triple Power battery is a scalable unit which means that you can add with 4.5kW or 6.3kW batteries to the master box, allowing you to add to the maximum energy storage available should you require more.
Solax Triple Power Battery Specifications
System
Master Box
T45
T63
Capacity
Scalable to 25.2kWh
4.5kWh
6.3kWh
Weight
5.7kg
56.6kg
67.5kg
Dimensions in mm (HxWxD)
461x189x105
464x193x588
464x193x588
Battery Technology
Lithium-ion
Standard Warranty
10 Years
Optimal Operating Temperature (°C)
15 30
Benefits of the Triple Power Battery
With the Triple Power being scalable you can add 3 more batteries to the master box, allowing you to reach up to 26kW of storage. You'll also benefit from:
'Plug and play' installation
6000 charging cycles (number of times the battery can be fully charged)
Compact design means that it won't take up too much space
How Much do Solax Solar Batteries Cost?
You could get a Solax Battery for just under £2,000 at around £1,920 but the price will be different depending on the capacity. The cost of the Triple Battery will again vary depending on how much storage you go for, with the 4.5kW version costing around £1,200, while the 6.3kW having a higher price tag of roughly £1,900. These costs are in addition to the price of a Master Box which is required to house the batteries.
SolaX Cloud
Download the Solax Cloud app onto your smart device and you'll be able to monitor the energy levels, temperature of the appliance and choose which devices are powered by the energy.
Interested in a Solax Solar Battery?
Whether it's a Solax solar battery you're interested in or you've another manufacturer in mind the best way to save money on the installation is to compare quotes. You can complete our quick and simple enquiry form today and we'll find you free quotes from up to 3 accredited solar installers in your area who can advise you and provide you with their most competitive quote for the job.
---
Get FREE Solar Battery Quotes
---