LG Chem RESU Solar Battery Cost, Benefits and Reviews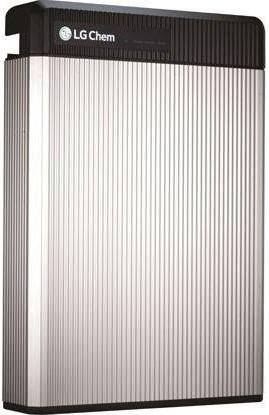 LG Chem produce an Energy Storage System (ESS) to store the energy generated by your solar panels for use at another time when your panels aren't able to generate, e.g. at night. By installing the LG Chem RESU solar battery you can reduce both your reliance on the National Grid and how much electricity you need to buy from a supplier.
If you'd like to speak to a solar installer in your area who can provide tailored advice and a free installation quote for a solar battery, complete our enquiry form now and we'll put you in touch with up to 3 MCS certified (or equivalent) accredited companies today.
---
 
Get Free Solar Battery Quotes:        Get quotes and compare prices.
 
---
LG Chem Solar Battery: The Specification
The batteries are lithium ion and have an expected lifetime of at least 10 years with >6000 cycles to 90% DOD. The battery is available in 5 capacities:
| Battery | Usable Capacity | Dimensions (H x W x D, mm) | Weight (kg) |
| --- | --- | --- | --- |
| LG Chem RESU3.3 | 2.9kW | 401 x 452 x 120 | 31 |
| LG Chem RESU6.5 | 5.9kW | 656 x 452 x 120 | 52 |
| LG Chem RESU10 | 8.8kW | 484 x 452 x 227 | 75 |
| LG Chem RESU13 | 12.4kW | 626 x 452 x 227 | 98.5 |
| LG Chem RESU 7H (Type-R) | 6.6kW | 692 x 744 x 206 | 75 |
| LG Chem RESU 7H (Type-C) | 6.6kW | 907 x 744 x 206 | 97 |
| LG Chem RESU 10H | 9.3kW | 744 x 907 x 206 | 97 |
Note: The LG Chem RESU is not suitable for completely off-grid systems.
You may also want to consider the RESU Plus Box which has been designed to enable you to combine two of the 48V RESU batteries in your home. With this box you can increase storage capacity in your home significantly.
Approximate Price: £290 (ex VAT)
Dimensions: 385 x 240 x 65 (W x H x D, mm)
How Much Does an LG Chem Solar Battery Cost?
The LG Chem solar battery ranges in cost from £2,200 up to £5,100 depending on the kW capacity you choose.
| Battery | Usable Capacity | Approximate Price (Ex VAT) |
| --- | --- | --- |
| LG Chem RESU 48V 3.3 | 2.9kW | £2,200 |
| LG Chem RESU 48V 6.5 | 4.2kW | £3,300 |
| LG Chem RESU 48V 10 | 8.8kW | £4,400 |
| LG Chem RESU 7H | 6.6kW | £4,400 |
| LG Chem RESU 10H | 9.3kW | £5,100 |
Interested in LG Chem solar energy for your home?
Solar Guide can put you in touch with a highly recommended professional in your area who can advise you and provide you with their most competitive quote for the job.
---
 
Get Free Solar Battery Quotes:        Get quotes and compare prices.
 
---
LG Chem Also Make Solar Photovoltaic Panels
NeON R: LG's latest offering to the solar panel market is the NeON R. Unveiled in early 2017 this panel has a maximum performance of 365W which is 30W more than the previous range, the NeON 2.
NeON 2: The LG NeON 2 is LG's best selling and award winning solar panel. It is available in black or bifacial which absorbs sunlight from both the front and back resulting in increased energy generation.
MonoX Plus: The MonoX Plus is marketed as the company's most robust and weather resistant panel with a 25 year warranty included.
Why Buy LG Chem Solar?
What started life as a cosmetics manufacturer in 1947 is today a worldwide force in chemicals, IT, electronics and energy solutions. Headquartered in South Korea, LG Chem position themselves as the "Face of the Future" which is the meaning behind their iconic corporate logo, i.e. the "face of an energetic young person who constantly challenges and innovates for the world's best".

The LG Group has harnessed years of experience and expertise in the chemical, electronics and technology industry in order to contribute to the quest for more sustainable energy. The company has won numerous awards for their energy solutions and is recognised as a world leader in the photovoltaic industry.

Industry leading, award winning company. LG Chem has been producing energy solutions for 22 years and is widely recognised as one of the industry leaders in lithium-ion technology.
Slim, lightweight design. The design of the LG Chem RESU is undoubtedly contemporary and has been designed for easy positioning in your home. It has a depth from the wall of just 12cm and is just 52kg.
Powerful Performance. The RESU battery series features industry-leading continuous power (4.2kW for RESU6.5) with DC round-trip efficiency (95%). LG Chem's Lamination & Stacking technology provides durability delivering 80% of capacity retention after 10 years.
Proven Safety. All products are fully certified in relevant global standards with enclosure protection rating of IP55.
Whether it's an LG Chem solar battery you're interested in or you've another manufacturer in mind the best way to save money on the installation is to compare quotes. You can complete our quick and simple enquiry form today and we'll find you free quotes from up to 3 accredited solar installers in your area.
---
 
Get Free Solar Battery Quotes:        Get quotes and compare prices.
 
---