RHI delayed but RHPP scheme extended
Back in 2009 the Government first announced plans to introduce a scheme which was to pay people money for generating their own renewable heating. Fast forward four years and the scheme, known as  the Renewable Heat Incentive (RHI), is to endure yet another delay in its implementation.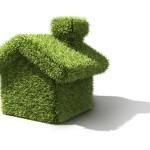 The second phase of the domestic RHI had been due to begin this summer but the Department of Energy and Climate Change (DECC) has decided to postpone the scheme, which will no doubt impact on the number of households installing renewable heating technologies including solar water heating. The RHI is now set for a spring 2014 launch instead. Unless the Government changes its mind yet again, which is entirely possible.
The news is certainly disappointing, although perhaps not surprising given the way in which the Government has manhandled the feed-in tariffs (FiTS) for solar electricity generation.
Reacting to the news, Solar Trade Association (STA) CEO Paul Barwell said the latest delay was of "enormous disappointment to the solar thermal industry". He added that the STA was committed to working with the Government to make sure the scheme would finally see the light of day next spring.
In a move which ever-so slightly softens the blow, DECC has revealed that the Renewable Heat Premium Payment (RHPP) scheme is to be extended. The short-term support scheme, which was originally due to close its doors last month, will now remain open for an extra 12 months. It means homeowners still keen to install solar water heating will have even longer to benefit from a one off grant payment (£300) to help towards the technology's cost.
Despite the delays Energy and Climate Change Minister Greg Barker said the Government was as committed as ever to introducing the incentive scheme for the domestic market: "We remain committed to introducing an incentive scheme for householders too, and have set out an updated timetable for its launch alongside plans to extend our renewable heat voucher scheme in the meantime."
Homeowners in England, Scotland and Wales will be able to apply for RHPP vouchers until March 2014. The scheme is administered by the Energy Saving Trust.