North Somerset is UK Solar Power Hotspot
Over 3,500 homes in the region have installed solar power, thereby making North Somerset one of the greenest in the country with regard to renewable energy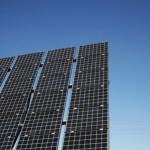 Government statistics reveal that North Somerset has the third most solar panel installations in the country, with only Devon and Wales having greater solar coverage. The Department of Energy and Climate Change (DECC) figures show that 3,542 homes, out of a total of 88,273, use solar PV panels to generate electricity, which represents a level of 4 percent of the regions housing stock.
"North Somerset and other southerly parts of the UK have the ideal conditions for solar panels" said a spokesman from energy efficiency company The Eco Experts. "As energy bills look set to increase and increase, these savvy homeowners are doing all they can to avoid these huge costs. The cost of solar panels is continuing to drop, so it really is a fantastic investment, with a better return on investment than many banks. It is fantastic that North Somerset is taking advantage of the free energy you can generate from solar panels."
Part of the reason for the popularity of solar power at the moment is undoubtedly a growing level of environmental awareness although a major factor is also the spiralling electricity prices. In general most solar PV installations cost between £2,000 and £3,000 per kilowatt (kw) with a 3 kw system usually being enough to meet the needs of the average household. An added bonus is the potential income earned by exporting excess energy to the national grid.
Brockley-based company Solarsense reports that demand for solar PV has increased threefold over the past three years. In 2009-10 the company reported a turnover of £2.1 million having completed 300 solar installations but by 2011-12 this had leapt to £14 million with more than 1,000 installations.
"Our company has more than doubled in size" said general manager Kerry Burns. "We have done over 400 installations in North Somerset in that time, of which around 78 per cent are solar PV. There are several trends that are creating positive change; the principle one is that commercial-scale solar is a growing sector, filling part of the gap in domestic sales; the other is that rising energy prices are making the investment in on-site renewables, and solar PV in particular, increasingly economically attractive. For instance, the recent eight per cent average increase in oil, gas and electricity prices has meant that people who generate their own power are making greater savings than they anticipated. We have also installed on a lot of local churches, community halls and other public buildings – and this is an increasing trend."
The Diocese of Bath and Wells has seen 61 of its vicarages install solar panels thanks to a new policy. The diocese hopes that this will bring in some £2.3 million over the next 25 years. North Somerset is also proving to be popular with solar firms looking for potential utility-scale sites for solar farms. One such farm has already been built at Congresbury by Lightsource Renewable Energy. The four hectare site now has over 5,000 panels and will be able to provide enough power for almost 350 households per year, equivalent to around 80 percent of the homes in Congresbury itself.