National social media campaign to promote solar power
A nationwide social media campaign has been organised next year with the aim of promoting the benefits of solar power, according to green media website Solar Power Portal. The 'Please Your Plug' is intended to stimulate interest in the industry following the decline of the market caused by a succession of cuts to Feed-in Tariffs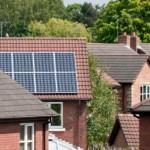 The campaign will be led by Our Solar Future and the cleantech PR consultancy CCgroup and will bring the UK solar sector together bringing the most ambitious renewable energy campaign yet seen in the country. It will target residential property owners, commercial businesses and investors with high impact, entertaining and unique online video which will direct consumers to a new website acting as the commercial hub for all solar related information in the UK. The hub will act as a simple and easily understood guide to investing in solar and will be orientated to both residents and businesses.
"It's been a hard year for solar, but now it's time to turn things around" said Charlotte Webster, Head of CleanTech, CCgroup and former PR Manager at Solarcentury. "There's a time to complain and there's a time to get down to growing the market we have by drawing on the positives of this fantastic industry. Good communications will make the difference."
The campaign has already aroused attention within the industry and a number of companies are contributing to funding including Sun Gift Solar, Solarcentury, Opus Green, D&J Roofing and Solar, Eco-Exmoor Devon, Sunflex Solar and Southern Solar.
"We're all quietly optimistic about this, but the success of the campaign is entirely dependent on support and funding from the industry" Webster added. "We aim to attract over 500,000 video views and more than 250,000 new visitors to the website by September 2013, driving 80,000 potential sales leads to supporter's websites. We're making real head way on the fundraising, but the more we raise, the more ambitious and effective the campaign will be. So, as companies look at their marketing budgets we're urging the industry to contribute what you can over the next few weeks. Essentially, one joined up, loud voice is going to have a more substantial impact than many quiet ones."
Supporting businesses will have links built into particular sections of the editorial which will help to enhance brand visibility and credibility. Meanwhile video marketing agency Nice and Serious are already working on the viral video.
"The industry needs to get moving again, and we have bought together a group of companies who are keen to do something about it" said Howard Johns, Managing Director of Southern Solar and Chairman of Our Solar Future. "We really need a fresh take on communications for the industry to wake people up to the opportunity that still exists. As with Ecotricity's video which attracted over 1 million views in a matter of weeks, we are hoping our campaign will have similar reach. All that's needed is for 300 organisations to each contribute £500 to make a real difference to the future of the solar industry."