Co-op to install free solar panels in Bristol
Residents in Bristol are set to benefit from solar PV technology after a local co-operative announced plans to install free panels on homes across the city.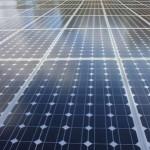 Bristol Power is planning to introduce the scheme on a trial basis in Lockleaze. Should it prove successful, the co-op intends to make free solar panels available throughout the city. This would provide residents with access to free renewable energy, whilst money generated by exporting surplus electricity to the National Grid would be retained by Bristol Power.
The ambitious project comes after the British Government reduced Feed-In Tariffs (FITs) from 43p per kWh to 21p per kWh. Solar subsidies are expected to fall to 16p later this year and further reductions ought to be anticipated as the manufacturing cost of solar panels decreases.
Bristol Power is not a private company, however, which means that it does not exist to generate profit. Whilst private firms have criticised the decision to cut solar subsidies because it lessens their profit margins, Bristol Power, as a co-op, can possibly afford to operate in the sector on less favourable commercial terms. Any profit generated by the organisation must be reinvested in the initiative.
Bristol Power's David Saunders explained: "We want to offer people the opportunity to join an energy co-operative which would give them the chance of solar panels on their roof and much cheaper annual electricity bills".
Mr Saunders added: "In Bristol, there is enough roof space for 700 megawatts of solar power. That's the equivalent of a decent sized power station".
Residents in Lockleaze are set to become the first people to benefit from the scheme. Participants need not pay anything towards the cost of solar panels, as these will be supplied and installed using co-op funds.
During the spring and summer months, households will be able to enjoy free solar electricity generated by the panels. There will be times when participants must purchase energy from suppliers, but savings generated when the sun does shine (even through light cloud) should still equate to more than £200 a year. This could be enough to lift some families out of fuel poverty, whilst alleviating the burden of many others.