Lincolnshire Potato Farmer Installs Solar Panels
It's quite a job to ensure thousands of prize potatoes are kept at an even temperature ready for the shops, but a farmer Lincolnshire has managed to achieve this recently by installing solar power on one of the storage buildings.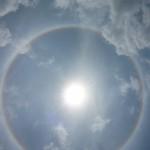 Branston Ltd now has over 600 solar PV panels helping to cool its prized spuds and the company believes that the energy generated will also help to cut its energy consumption by around 10% with a further reduction in carbon emissions of around 5%.
The solar panels, all 638 of them, have been installed on the south side of the cold store and they will produce around 149 kW at peak performance, that is around 111 mWh per year. The installation is part of a £2 million investment in environmentally friendly projects and was completed by J. Brand of London with the assistance of sales and marketing company Reflect Energy.
Projects Director Vee Gururajan said: "We have a large south-facing roof on our coldstore that's perfect for catching the sun, and although it's one of the most efficient coldstores around, it does require substantial amounts of electricity. Energy use is higher during the warmer summer months, when we need to keep the potatoes cool, so it made perfect sense to try to reduce our energy costs here. Annually, we anticipate that we will save around 10 per cent on the coldstore's energy consumption, which equates to a 5 per cent reduction in carbon overall."
The work took three weeks to complete and follows the purchase of a fleet of energy-saving forklift trucks which helped to cut fuel consumption by 20% and carbon emissions by 60%. As well as the solar PV panels the company has also installed an anaerobic digester on the other side of the building. This runs on 'outgrade' potatoes and generates around 40% of the company's annual electricity. The firm has also cut its water consumption with a water recycling facility.
"In an environment where people expect energy costs to move ahead of inflation, it's a very wise move" said Kevin Mahoney of Reflect Energy, with regard to the solar PV. "They are obviously a very green and forward-thinking company" he added.