July 2016 Feed-in Tariff announced at 4.25p/kWh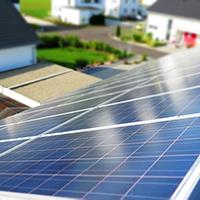 Ofgem have published this quarters Feed-in Tariff (FiT) rates which will be in effect from 1 July until 30 September. In line with the FiT's quarterly degression the generation tariff now sits at 4.25p/kWh (previously 4.32p/kWh).
The export tariff (which is paid for every kWh you sell to the electricity grid) has remained the same at 4.91 p/kWh.
Feed-in Tariff rates from 1 July until 30 September 2016
| Capacity | FiT Rate (p/kWh) |
| --- | --- |
| 0-10kW | 4.25 |
| 10-50kW | 4.46 |
| 50-250kW | 2.09 |
| 250kW-1000kW | 1.75 |
| >1MW | 0.61 |
| Stand alone | 0.61 |
You can find a full list of FiT generation and export rates in the official Ofgem document.
Deployment caps
The deployment caps introduced at the start of 2016 will still apply to applications for the FiT moving forward. These caps were implemented to keep the FiT within budget and mean that once a cap is reached no further installations will be eligible for the generation tariff in that quarter and be put into a queue for the next.
In order to qualify for the FiT your system must be installed by an MCS accredited installer. You can get free solar PV quotes from these accredited installers using our simple online form.