Impact Assessment Report Into FiT Cuts Published
IMPORTANT notice about this article: Please note that the Feed-in Tariff (FiT) scheme closed to new applications on March 31st 2019.
In the wake of the Government's proposals to slash solar subsidies, the Department of Energy and Climate Change (DECC) has published an Impact Assessment Report into the feed-in tariff (Fit) cuts.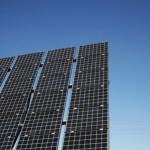 Last week, the Government revealed it plans to reduce the rate of solar subsidies by more than half – from 43.3p per kilowatt hour of electricity generated to 21p.
DECC's report reveals why such drastic cuts are deemed necessary, however it fails to take into consideration  the significant nature of the cuts and the impact the move will have on the UK's solar industry.
The Impact Assessment Report points to the significant reduction in the costs of solar PV technology, combined with high rates of FiTs which has enabled investors to benefit from far higher rates of return that initially expected.
The report also outlines the various other scenarios taken into consideration, which could have seen the Government 'doing nothing' or 'lowering tariffs in 2012'. In the end DECC decided to go with the 'lower tariffs early' option, which proposed significant cuts, as well as a December deadline and new energy efficiency eligibility criteria.
While the Impact Assessment document does outline the impact the proposals will have on rates of solar PV installations – decreasing significantly, by as much as 95% – it fails to assess the true impact FiTs have on UK bill payers, not to mention resulting investment losses, job cuts and overall damage to the industry.