Government Puts Forward Plan B If Solar Appeal Fails
The Government has finally offered up a compromise in an effort to resolve the ongoing solar subsidy fiasco, should they end up losing their High Court appeal.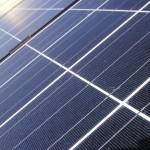 The Department of Energy and Climate Change (DECC) is still locked into a legal battle following the announcement last October to reduce the feed-in tariff (FiT) scheme for solar PV by more than 50% from 12 December.
In a much needed attempt to end rising confusion and bring about some long overdue clarity to the UK solar industry, it's hoped their "Plan B" proposal will be a step forward in helping to restore faith in the once booming market.
If the Government ends up losing its current appeal, any solar PV installation that has been built and is eligible for FiTS before 3 March 2012 will receive the higher 43.3p rate for the 25 year duration of the FiT scheme, with the Government agreeing to fund the higher rate payments.
However, if the Government ends up winning their appeal it won't pay the higher subsidy rate for any installations completed after the 12 December 2011 deadline, according to Climate Minister Greg Barker.
"Today we're putting in place a contingency that will bring a 21p rate into effect from April for installations from 3 March. However, we are still pressing ahead with our appeal and if successful, we retain the option of introducing a December reference date.
"In the circumstances we believe this gives the industry as much certainty as is possible.  And it puts us in a better position to protect the budget for everyone involved."
The news has been well received by the industry, with Friends of the Earth – who were involved in bringing about the legal action against the Government – pleased the Government is at long last "taking steps to sort out some of the uncertainty that's crippling a thriving UK industry", allowing firms to finally plan for the future.
The Department of Energy And Climate Change is hoping to publish the outcome of its consultation by 9 February at the latest.