Glasgow coffee company embraces solar energy
Probably one of the first coffee companies in the UK to install solar panels to generate their own electricity, a Scottish coffee roaster is full of beans about switching to renewable energy.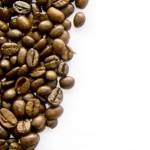 Based in Glasgow, Matthew Algie is the UK's largest independent coffee roaster. The family run firm, which was established in 1864, sells its coffee to hotel chains and coffee shops across the UK and includes Marks and Spencer and the Houses of Parliament amongst its many clients.
Following the installation of a 10kW solar PV system at its Glasgow site, over the course of the next 25 years the coffee producer is set to save in the region of 80 tonnes of carbon emissions. Reducing their emissions is of great importance to the company, and turning to solar power will help the firm become more sustainable. So much so, they even utilise the coffee chaff, which comes off the coffee beans. Their waste contractors' anaerobic digestion site even uses the coffee chaff for electricity generation, meaning nothing goes to waste.
"Sustaining the environment is at the heart of our operation. We launched the UK's first Fairtrade espresso back in 1997, so it makes sense that we are one of the first to embrace the solar power revolution," said Ewan Reid, Matthew Algie's Technical Director.
"Although we had invested in sustainable technologies at our Glasgow site, the carbon footprint confirmed that electricity remained one of the largest contributors to CO2emissions in our operation. Finding an on-site sustainable generation solution was a simple way of reducing some of these emissions and fortunately the site was well suited to a solar installation," he added.
The solar panels were installed by Absolute Solar and Wind. The company's Managing Director, Mark Newall said that the solar PV system would enable the coffee roaster to achieve their sustainability goals for the next 25 years.
"It is very refreshing to work with forward-thinking, environmentally conscious companies such as Matthew Algie… [their] unique products have always set a trend amongst coffee companies and I am sure that will be no different when it comes to renewable energy," commented Newall.