Flying the flag for British solar with UK made solar PV
Flying the flag for British solar, a unique British manufactured solar PV array has entered the UK domestic solar market following a partnership between solar panel manufacturer Romag and Mosscliff Environmental Ltd, a renewable energy company.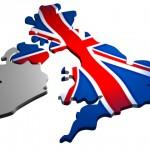 Based in County Durham, Romag is a leading provider of solar panels and a subsidiary of 'profit for purpose' Gentoo Group. They have been servicing the solar PV market since 2004. By conjoining their manufacturing abilities they are able to bring to the market a product made in the UK backed up by engineering expertise.
Suffolk-based Mosscliff Environmental are one of East Anglia's leading solar energy suppliers and over the last eight years have harnessed their engineering knowledge and skills to offer a variety of renewable energy technologies.
"We've worked with many suppliers during our eight years in the renewable energy business in the UK, and we have been very impressed with the level of manufacturing and engineering quality achieved by Romag," said David Wyllie, director of Mosscliff Environmental.
Mr Wyllie added that the partnership should offer a boost to UK jobs, and that he is confident up to 20 skilled manufacturing and engineering jobs will be created and sustained as a result.
The partnership has already seen ground mounted solar panels  installed across East Anglia and other parts of the country.