Fire station fighting high energy bills thanks to solar panels
They fight fires on a daily basis, and now fire stations across Lincolnshire are attempting to fight rising energy bills with solar panels.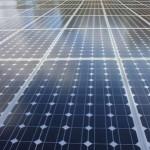 Demonstrating their commitment to green energy, Lincolnshire Fire and Rescue is aiming to reduce their energy consumption by 20% before next year. To date solar PV arrays have been installed at 16 fire stations, with Billingsborough the latest to be kitted out with a 9.6kWp system which saw 40 modules fitted to the station's roof.
The solar panels have been installed by a local renewable energy company, Freewatt, who have estimated that the solar PV system will save Billingsborough fire station more 5 tonnes of CO2 a year.
Other Lincolnshire fire stations to have benefited from solar energy include Bradney – which has the largest solar panel array, a 69kW system – Bourne, Caistor, Mablethorpe and Woodhall Spa.
Commenting on the impressive project, managing director of Freewatt, Julian Patrick said:
"The fire stations project has been challenging because each station has required a different approach to make sure it was as efficient, cost effective and sympathetic to its surroundings as possible. But it's rewarding to know that these buildings are not only protecting our homes and families but protecting the future of the planet too."
Established in 2008, Freewatt is a specialist in the installation of solar PV  systems for listed buildings.