Eigg Islanders Win Ashden Award for Environmentally Friendly Living
The Isle of Eigg, which sits off the west coast of Scotland, is better known for its quiet way of life than as a centre of attention; however, having been recently awarded the prestigious Ashden Award (UK gold) for energy efficiency, the island is likely to be observed more closely in the coming months.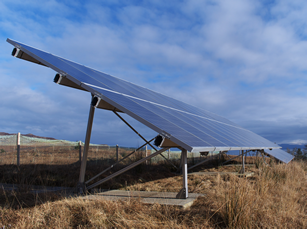 The Ashden Awards aim to "bring to light inspiring sustainable energy solutions in the UK and developing world", whilst helping to ensure that they spread more widely. In this modern age of environmental awareness, initiatives designed to improve the health of the planet are usually well-received by members of the public, many of whom have been urged to replace inefficient central heating boilers or install renewable energy devices in their homes, such as solar PV and wind turbines. Notwithstanding the efforts of mainland UK citizens, residents on the Isle of Eigg have gone several steps further than most.
The 95 Isle of Eigg residents – or 'Eiggers' as they are affectionately known – managed to cut carbon emissions on the island by a substantial 47 per cent. All homes and businesses were included in the drive to reduce carbon emissions, which adopted a rather basic strategy: to use less energy whilst generating more from renewable sources. In an impressive display of commitment, the Eiggers capped electricity supply to homes at 5 kilowatts and 10 kilowatts for businesses. The electricity supplied to homes and businesses on the Isle of Eigg is in itself eco-friendly, with 90 per cent of it having been generated via solar, wind and hydro power installations.
Chair of the Isle of Eigg's Green Team, Lucy Conway, suggested that the Eiggers' efforts could be applied to other communities in the UK, which is currently struggling to meet its green energy obligations. Ms Conway said: "We're not saying everyone has to create a renewable energy grid or do a complete eco-renovation job on their home. But as a small group of people – whether it's an apartment block, a street, or an office – can identify what it is they are trying to achieve, do it and celebrate it together".