Renewable Energy Project Planned For the Canary Islands
A renewable energy project, twenty five years in the making, is aiming to provide the residents of a small community in the Canary Islands with 100% renewable energy.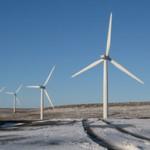 The island of El Hierro – the smallest and the most remote of the Canary Islands – is about 1,500 kilometers off the Spanish coast, and is home to 11,000 people. Costing in the region of $87 million, the project aims to provide inhabitants with all the energy they need through a combination of wind energy, pumped water-storage power and solar thermal and solar PV systems.
El Hierro – which means "island of fire" – has plenty of wind and water and thanks to the combined forces of the two, will soon be providing an abundant supply of energy for the tiny Spanish island, which currently generates most of the electricity it needs with diesel fuel shipped in by oil tankers. That power source generates some 18,200 tons of carbon dioxide emissions every year.
The renewable energy project will see El Hierro's electricity infrastructure remade, with the addition of an 11.5-megawatt wind farm and an 11.3-megawatt hydroelectric plant, as well as solar thermal collectors and grid-connected solar panels.
Power and automation technology company ABB is helping to lead the project by providing technology to electrify and control the hydro-power plant and integrate energy from renewable sources into the island's grid. The main contractor for the project is Elecnor.
"When we started telling officials in Madrid back in the 1980s about our project, they thought it was a utopia and they turned their backs on us. Now it's a world-class model for all," said Tomás Padrón, the leader of the island council and head of Gorona del Viento El Hierro, the wind farm's main operator alongside the Spanish utility Endesa and the Canarias Technology Institute (ITC).
"Now, we are cited as an example," he added. "We are the little seed which sprouted in the renewable energy desert."