EcoBonds are a hit with Britons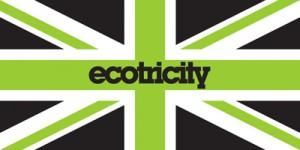 Britons keen on investing in a green energy future have seized the opportunity to get involved in a pioneering new type of ethical bond – the EcoBonds.

EcoBonds, issued by Ecotricity, the UK's leading green electricity company, were launched in October last year with the aim of securing up to £10 million of funding to help advance the rate at which it can build its new green energy projects, principally sun and wind farms.
By the offer deadline of December 10, more than 1,800 people had applied for almost £15 million worth of EcoBonds, making it oversubscribed by nearly 50 per cent, and easily the most successful private bond ever issued in the UK.
Ecotricity set out to make EcoBonds accessible to as many people as possible, and following feedback from its customers this resulted in a minimum investment of £500 and an initial term of four years. Applications received ranged from £500 to £500,000.
Everyone who applied for EcoBonds will receive the minimum £500. Ecotricity customers will receive approximately 80 per cent of the sum they applied for above this amount, and all other applicants will receive approximately 50 per cent of any sum applied for above the £500.
Ecotricity is gearing up to put money from its EcoBonds straight to work, with construction of the UK's very first Sun Park starting in the next few weeks.
Dale Vince OBE, Ecotricity founder, said: "The success of our first EcoBond is an enormous endorsement of our work and our mission and it's a great encouragement to have so many people keen to join us.
"EcoBonds are about offering ordinary people – customers and non-customers alike – the opportunity to share in the benefits of the green energy revolution and to help them cut out the middle men.
"And in the process we appear to have created a new way to speed up the rate of Green Energy building in the UK - this has the potential to really enhance our work."
Because of its popularity, Ecotricity is already considering another bond issue in 2011.