DECC consultation proposes cuts to Renewable Heat Incentive in 2017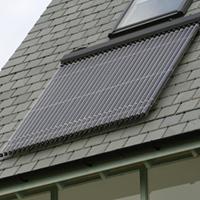 On 3rd March the Department of Energy and Climate Change (DECC) released a consultation that proposes the removal of the Renewable Heat Incentive (RHI) for Solar Thermal installations. This proposed action would take effect from 2017 onwards and would mean new domestic and non-domestic solar thermal installations are no longer eligible to receive the payments.


Why is DECC proposing to cut the RHI for solar thermal?
The consultation outlined one of the main reasons as the lack of cost effectiveness, with solar thermal having the highest tariff in the whole RHI. They also explained that when asked, around half of owner-occupier applicants said they would have installed solar thermal anyway. On top of this, DECC stated in the consultation that they judge 'solar thermal to be a mature technology with a well-established global supply chain' and that 'It is not clear that ongoing RHI support will serve to build this supply chain in the way that it can for other less mature technologies in the UK like heat pumps.'
What does this mean for homeowners?
If you currently receive payments through the RHI not to worry – DECC has clarified in the consultation that existing recipients of the RHI would continue to receive support.
The consultation is still open, and will be until 27 April, so these proposals are not yet confirmed to go ahead. If you were considering having solar thermal panels installed now is a great time to do so, with the RHI still in place. Even if the plans outlined in the consultation do go ahead, there are still plenty of benefits of installing solar thermal in your home including lower water heating bills and a reduction in your homes' CO2 emissions.