D-Day For Solar Industry as Cuts Deadline Arrives
It's the day the solar industry has been dreading. From tomorrow, solar subsidy cuts will come into force which will see the popular feed-in tariff (Fit) scheme slashed by more than half.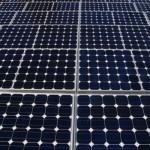 While the solar industry has been bracing itself for the Government's imposed cuts, accepting that reductions were indeed necessary to ensure sustainability, it's the shocking level of cuts imposed – by more than 50% – that has angered the majority of solar companies. Clearly today is a day most would have hoped never to have to see.
Despite a last ditch attempt by the industry to delay the inevitable – including a campaign which saw lobbyists organise a march on Parliament – cuts to the feed-in tariff scheme will mean that solar PV systems up to 250kW installed after 12 December will receive just 21p per kilowatt hour of electricity generated; a considerable cut, down from the current rate of 43.3p.
The industry remains fearful that slashing solar subsidies will lead to a large number of job losses. Whilst Howard Johns – chairman of the Solar Trade Association – has said he suspects somewhere in the region of 20,000 industry jobs could be in jeopardy, building firm Carillion recently announced that around 4,500 staff were at risk of losing their jobs.
Although subject to a consultation period – which expires on 23 December – all the signs are pointing to the Government adopting the proposals, which they claim are essential due to budgetary restraints. The new rate is set to come into effect from 1 April 2012, with official confirmation of the changes due sometime in January.