4,500 Jobs in Jeopardy Because of Solar Cuts Says Carillion
Up to 4,500 jobs are in jeopardy at construction company Carillion. The stark warning comes after the Government announced plans to slash solar PV subsidies by more than 50%.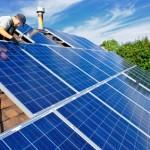 While the solar industry has been calling on the Government to hold off making the changes until April next year, from 12 December the feed-in tariff will be cut from its current rate of 43.3 to 21p for every kilowatt hour of electricity generated. The move has forced the company to initiate a statutory 90-day consultation period of its energy services division.
In a statement, the company said:
"As a result of the Government's changes to feed-in tariffs for solar photovoltaic installations, Carillion Energy Services proposes to accelerate and widen (its restructuring) programme.
"Our solar business was growing strongly, but we expect the Government's plans for much larger and earlier than expected cuts to feed-in tariffs to reduce the size of the solar PV market significantly. In order to react to the effects of this on our business, we have launched a statutory 90-day consultation process with our people on how we can reshape our business.
"Until the consultation process is complete it is too early to speculate on how many people will be affected, especially as we will explore all opportunities for redeployment."
Despite claiming to fully acknowledge the difficulties the solar industry will face as a consequence of the proposed cuts, the Department of Energy and Climate Change believes making changes to the feed-in tariff (Fit) scheme is necessary in order for solar to prosper in the UK.
Carillion currently employs around 50,000 staff globally.