Compare Prime Hybrid Energy Solar Inverters, Prices & Reviews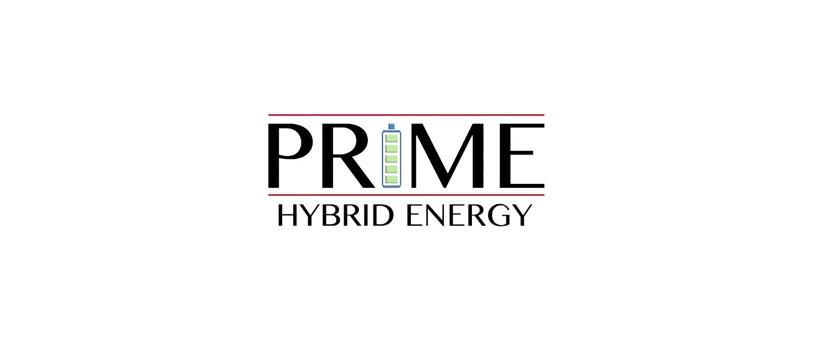 Prime Hybrid Energy solar products seek to deliver 'net grid neutrality' by minimising any potential energy losses so that your home is made as environmentally-friendly as possible.
Their Prime Hybrid Inverter includes a solar inverter and solar battery that ensures your solar system is using the energy in the most efficient manner.
---
Get FREE Solar Battery Quotes
---
Prime Hybrid Inverter
Typically, a solar inverter will convert the DC current generated by solar PV panels into AC so that it can be used around the home. The Prime Hybrid Inverter does that but also includes a solar battery that can store excess energy for use when the panels aren't generating energy.
The intuitive design means that the inverter will know whether to store, consume, or rely on energy from your energy supplier depending on which is the most cost-effective at the time.
It charges quickly and is user friendly, giving the owner complete control and visibility through an online portal.
Prime Hybrid Inverter
When paired with a smart meter, the Hybrid Inverter knows when your peak and off-peak energy usage times are to ensure that you're getting the most out of your solar panels.
| | |
| --- | --- |
| Model | HY3.6-20-001 |
| Max DC Power | 3,800 W |
| Max DC Voltage | 600V |
| Nominal DC Voltage | 360V |
| PV Voltage Range | 100 – 600V |
| Nominal AC Power Output | 3,600 W |
| Nominal AC Voltage | 220V / 230V / 240V |
| Output Rate Power | 3,000VA |
| Maximum Efficiency | 97% |
| Dimensions | 495 x 420 x 165mm |
| Weight | 24kg |
| Warranty | 10 Years |
Solar Battery
As a modular solar battery, this unit has been designed so that up to 4 units can be stacked together to maximise storage. The below specifications look at a single module, which has the capacity of 2.5 kWh, having 4 would increase storage to 10 kWh.
| | |
| --- | --- |
| Model | Modular 2.5kWh LiFePO4 |
| Capacity | 2.5 kWh |
| Technology | Lithium-ion |
| Operating Temperature | -20°C to 55°C |
| Voltage | 51.2V |
| Depth of Discharge | 80% |
| Dimensions | 595 x 290 x 182mm |
| Weight | 33kg |
| Warranty | 10 Years |
Prime Hybrid Inverter Energy Modes
This energy storage system can be placed into 4 different modes to suit the electricity demands at a certain time:
Daytime Mode
Stores excess energy generated by the solar panels, helping to reduce reliance on the energy supplier.
Night Time Mode
A mode that discharges the battery so that it can recharge using cheaper off-peak energy tariffs. Alternatively, the system can wait until the solar panels are generating energy again during the day.
Island Mode (Emergency Back Up)
In Island Mode, the Prime Energy System can run as a stand alone system. Plus, in the event of a power outage, there is an emergency backup power system, designed for operation independent of grid output.
Demand Side Response
Allows energy suppliers to collect remote data to give them an indication of when there's likely to be a demand for energy.
Prime Hybrid Smart Monitoring Portal
With the Smart Monitoring Portal, you're given complete visibility of how your Prime Hybrid Inverter is performing, with updates every 5 minutes. Through the portal you can:
Control the system from wherever you are
Monitor imported and exported electricity
View PV generation
How Much Does the Prime Hybrid Inverter Cost?
To find out how much adding a Prime Hybrid Inverter to you solar system will cost, you will need to contact Prime Hybrid Energy for a quote.
At Solar Guide, we can help you get the best deal on the installation.
Simply take a few moments to complete our online form, letting us know about the work you need carrying out, and you'll get free quotes from up to 3 qualified installers based near you. Getting multiple quotes will allow you to compare their offers and go with the most competitive price so you can be sure you're getting the best deal possible.
---
Get FREE Solar Battery Quotes
---