How to Test Solar Panels: Check Your Solar Panels are Working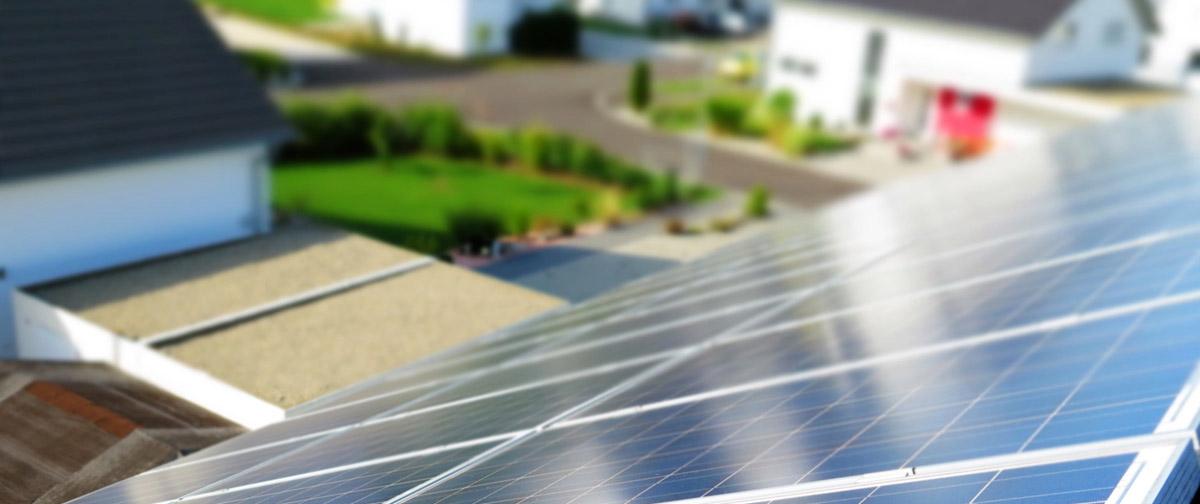 Knowing how to test solar panels will ensure that you're getting the biggest benefit possible from your system. There are some simple solar panel tests you can do yourself and we'll take you through them in this article.
If it turns out that your solar panels aren't working then you should contact an MCS solar panel installer.
---
 
Get Free Solar Panel Quotes:        Get quotes and compare prices.
 
---
How to test solar panels
In some cases it can be easy to determine the cause of a reduction in solar output. For example, you won't need to know how to test solar panels if a nearby tree has grown and is now casting shade on your panels.
In many cases, it isn't so straightforward. So, let's go through some ways to test your solar panels.
1. Check your generation meter for a red light
Most generation meters will have some sort of indication light that will let you know instantly if your system is not functioning correctly. Check this during the day when your system should be generating and if it is lit, you may have a problem with a part of your solar system.
2. Look at the figures on your generation meter
Keep a regular record of the figures on your generation meter - doing this weekly will give you a good set of readings to work with. You can then compare the figures (taking into account any shifts in generation that could be attributed to changes in weather) and identify any potential issues.
3. Use an app to monitor generation
You can make the above process much easier by using an app on your smartphone, tablet or computer to monitor your systems output levels. Much of the software designed for this will allow you to see your generation in real time through an easy to use dashboard or display. Having this information at the ready makes it easy to keep an eye on your output and doesn't require you to check the generation meter manually.
4. Compare your actual readings to your quote
Often a solar installer will provide you with an estimation of how much electricity your system is likely to generate. You can compare this with the figures you have collected from your generation meter and any major differences could point to a problem with the system. Bear in mind that the figures may not match up exactly as it is after all an estimation of your systems potential only, not a guarantee.
Still not sure if your solar panels are working?
If you're still concerned over your solar performance, speak to the installer who fitted your system. It's a good idea to contact them if you notice any issues when testing your solar panels.
Why is it important to test solar panels?
Simply so that you can get the most out of your investment in renewable energy.
A solar PV system should provide your home with free renewable energy for around 20 to 30 years. And working solar panels could give you:
Lower electricity bills
Reduced reliance on your energy supplier
Freedom from ever-rising energy costs
A more environmentally-friendly home
Increased property value
The chance to earn payments through the Smart Export Guarantee
How to maintain solar panels
To reduce the risk of solar panel issues, it's a good idea to maintain them.
A few ways to maintain solar panels include:
Having them cleaned
Arranging a service from a professional
Keep the area around them free from branches
Regularly monitor their performance
Find out more in Solar PV Panel Maintenance.
Once they're working, store energy in a solar battery
Any excess energy generated by your solar panels – there's likely to be some – will be automatically sent to the National Grid. You can receive payments for this through the Smart Export Guarantee. However, what if you want to hold onto this energy for yourself? Well that can be made possible with a solar battery.
Adding a solar battery to your solar PV system will allow you to power your home with free renewable energy into the night. THis will help to reduce your carbon footprint and energy bills even further. Some models even work during a power cut! Compare the Best Solar Batteries.
You can get free quotes from up to 3 solar battery storage installers right here on Solar Guide. Simply take a moment to tap through our online form and before you know it, you'll have free no-obligation quotes from local installers. You'll then be in a position to compare them and be confident of getting the most competitive installation price. It couldn't be easier.
---
Get FREE Solar Battery Quotes
---