Bognor Regis Has Potential to Become the UK's Solar Capital
According to energy provider E.ON, Bognor Regis has the potential to become the solar capital of the UK, as the small seaside town on the south coast has emerged as one of the country's sunniest places to live.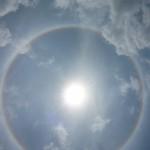 After studying weather patterns in the UK, the West Sussex town has been revealed to be the UK's sunniest town, with 1,902 hours of sunshine every year. Devon is the next sunniest county, with 1,710 hours of sunshine every year, followed by Suffolk, with 1,635 hours and Cornwall, with 1,586 hours.  Lancashire and Northumbria were revealed to have 1,540 hours each.
Steven Norman, the Renewable Energy Consultant at the Met Office, said: "The Met Office is the primary source of weather information across the UK and our figures dating back many years show that the UK is a far sunnier place than people might think."
Commenting on the UK's solar power potential, Claire Cutler from E.ON's microgeneration team, said:
"On an average day in the UK, a house fitted with solar panels can generate the same amount of energy as it takes to make 166 cups of tea, cook 39 jacket potatoes in a microwave, or run the vacuum cleaner for nearly three and a half hours.
"This just goes to show that if you're in Bognor, Sheffield or Durham then solar power can do a job for you."