Analysts predicting explosive solar demand in Latin America
The Caribbean and Latin America have been identified as emerging solar energy hotspots with industry analysts predicting explosive demand with growth in solar photovoltaics expected through to 2017.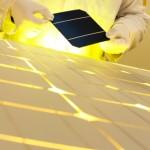 According to analysts at NPD Solarbuzz Brazil, Chile and Mexico will see the most demand as the region's market leaders and achieve an impressive annual growth rate of 45% over the next few years. By 2017 it's forecast that all three countries will have near on 70% of solar PV demand, which will be mainly driven by net-metering and policies implemented across all three countries.
In their Emerging PV Markets Report: Latin America & Caribbean, the market research group has examined PV growth opportunities in the region and also addresses potential barriers to the technology's adoption. Chris Sunsong, an analyst at NPD Solarbuzz said demand for solar panels in these regions has historically been limited to rural off-grid and niche applications, but renewable energy policies and incentives are helping the region become more open to PV deployment.
"Set against a backdrop of strong economic growth, expanding energy demand, and increasing energy prices, the conditions for PV adoption appear particularly attractive," he added.
Ground mounted systems are expected to dominate the market, and by 2017 predicted to provide a significant 60% of PV demand. From 2015 residential and commercial applications will see increased uptake in these sectors, driven by a drop in solar PV prices coupled with installers targeting new revenue opportunities.
However there are political, technical and economic obstacles which still need to be addressed if PV adoption is to take off in the way predicted, including concerns relating to grid stability as more and more PV systems come online. Mexico also has electricity subsidies whilst Peru has low natural gas prices which are attributing to delays in the on set of solar PV grid-parity for certain end users. Not to mention system costs continue to remain on the high side due to import tariffs.
With 6 gigawatts of solar PV applications in the Caribbean and Latin America by the end of 2012, Chile has achieved a 51% share with Brazil achieving 37%. Mexico and Peru have a 2% share each with the rest of the region making up the remaining 8%.
A leading market research company NPD Solarbuzz is highly respected across the globe for its research into solar energy and most notably solar photovoltaics.