74% of the population want more solar
Recent opinion polls have found that solar technology is currently the most popular form of renewable energy generation with an incredible 74% of people in the UK wanting the government to utilise more solar in order to meet the country's future energy requirements.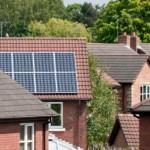 The YouGov survey polled 1,734 people and was commissioned by The Sunday Times to explore the nation's view on current UK energy policy. It found that people's trust in the big energy companies has reached an all time low with 58% laying blame for rising energy prices squarely at the door of profiteering energy companies.
74% of people felt that the cost of hitting carbon targets through subsidies on energy bills was unjust, however the cost of both the Feed-in Tariff (FiT) and Renewable Obligation (RO) is a fraction of the total bill and this wasn't made clear in the survey question.
Nevertheless, the next question focussed on the level of public support for different energy generation technologies and this revealed that the level of support for fossil fuel energy generation is extremely low with only 14% advocating more gas, oil and coal-powered stations in the UK. Meanwhile support for wind technology reached 56%, and was highest among those aged 16-24 with 64% of those asked wanting to see more wind turbines deployed in the UK.
Solar technology stands out among all the technologies, with 74% expressing a desire to see more solar power deployed in the UK than at present. Support for solar was highest among those aged 40-59 with 75% of those asked wanting to see more solar. Solar is also named as the most desirable property extra and has been included within the UK's renewable energy roadmap, which therefore makes its future actually more promising than the public believe to be the case at present.