The Sky's the Limit For Planet Solar
A solar company in Lancashire is celebrating after amassing 500 installations in the last 12 months.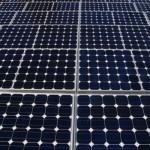 Solar PV specialists Planet Solar are based in Preston and have established themselves as a leading installer in the domestic solar market.
The sky is the limit for solar PV and currently the firm is averaging up to 20 installations a week. With that figure expected over the coming year, the firm believes its success can be partly contributed to the introduction of the Government's feed-in tariff (Fit) scheme, which is doing its bit to encourage people to switch to alternative sources of electricity by paying homeowners for generating renewable electricity.
A division of Energi Installations, Planet Solar was established in 2006 and to date install solar PV systems throughout the UK. The company is an accredited solar installer under the Micro Certification Scheme (MCS) and a member of the REAL Assurance Scheme.
Working on the principal that customers normally buy a product based on three things – products, service and price – Planet Solar looks set to go from strength to strength in the fast growing world of solar PV.