Solar PV Meets 5% of Germany's Electricity Needs
Back in May Germany set a new world record for solar power generation, generating a whopping 22GW of electricity in just 24 hours.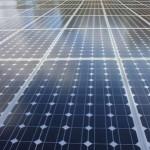 And now it has been revealed that during the first six months of 2012 solar PV was responsible for meeting 5.3% of the country's electricity needs. Figures released by the Federal Association of Energy and Water have revealed that this is representative of a 47% increase in PV generation compared to the first six months of 2011.
In the same six month period 67.9 billion kWh of energy was generated from renewable energy sources which accounted for 25% of Germany's total electricity needs. May was a particularly popular month for solar PV; the technology generated 4 billion kWh and supplied more than 10% of the country's electricity needs.
While solar remained the most productive technology in terms of power generation, hydroelectric, biomass systems and wind energy were significant in contributing to Germany's electricity demand. Wind met 9.2% of the demand, biomass 5.7% and hydroelectric 4.0%.