Solar Firms Apply for Judicial Review of FITs U-Turn
IMPORTANT notice about this article: Please note that the Feed-in Tariff (FiT) scheme closed to new applications on March 31st 2019.
A group of solar companies comprising MO3 Power, Low Carbon Solar UK, Element Power and Alectron Investments has filed for a judicial review of the Government's decision to alter the availability of subsidies paid to solar installers under the Feed-in Tariffs (FITs) scheme.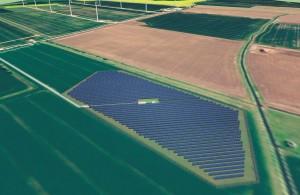 In February, Government ministers declared that subsidies for large-scale solar panel installations would end as of this summer, ensuring that more funds would be distributed to small-scale operators, installers and domestic solar pv customers.
The decision to reduce the scope of subsidies under FITs made the Secretary of State for Energy and Climate Change, Chris Huhne, an unpopular man with large-scale solar installers. According to many solar companies, scores of planned installations are now set to be abandoned due to the sudden absence of subsidies. Potentially scuppered installations include those planned for public buildings, such as schools and council offices.
Under FITs, companies and homeowners can avail of solar PV technology to generate power and income from the sun. Solar panels are usually installed on rooftops to capture solar energy, which is converted into electricity and used throughout the home. Any excess electricity can be exported to the Grid under FITs.
According to solar campaigners, large-scale installations are more effective than individual domestic installations, so the Government's decision to restrict subsidies may actually harm investment in the technology, which is desirable for neither consumers nor the environment.
Referring to the judicial review application, a spokesperson for the Department for Energy and Climate Change said: "We have been served with a judicial review in relation to the feed-in tariff review into large-scale solar, which we will consider. We support sustained growth in the solar industry and have proposed measures for consultation that will protect the FITs scheme for homes, small businesses and communities".
Explaining the decision to apply for a judicial review, Mark Shorrock, the Chief Executive of Low Carbon Solar UK, said: "In pulling back on a commitment to support solar energy, the Government will cause the abandonment of hundreds of community scale schemes. The costs of not getting this right now include the creation of new jobs, a diversified income for farmers and landowners, reduced energy costs for businesses and the provision of more secure and reliable energy for the UK".