Solar company shut down for misleading customers
A solar company based in Manchester has been shut down after an investigation revealed the company employed high pressure sales tactics and mislead customers when it came to performance and potential investment returns.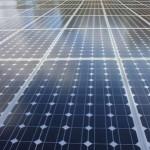 A High Court has ruled that Solar Energy Savings Ltd mis-sold solar PV installations and repeatedly resorted to using illegal sales tactics. An investigation by the Insolvency Service discovered that customers were subjected to lengthy two hour sales pitches from salesmen during which they exaggerated the performance of solar PV panels and mislead customers to believe that the systems would provide a greater return on their investment.
Solar Energy Savings Ltd also mislead customers to believe that they were part of a Government backed solar scheme which offered discounts of up to 30%. As part of their catalogue of misleading sales tactics and false information, the company also told customers their systems would be reinstalled should they move and even went so far as to say they would get the full purchase price of the solar panels back after five years.
The firm employed telephone marketing calls to prospective customers which lead to a lead to a sale representative visiting them at home. The Insolvency Services found that customers were subjected to high pressure sale tactics and a variety of illegal sale practices and would end up signing a contract as a last resort simply to get the salesman to leave.
According to Scott Crighton of the Insolvency Service the firm "persistently and deliberately" broke the law:
"Solar Energy Savings Limited persistently and deliberately flouted both statutory regulations and industry standard selling practices in order to generate sales and widely promoted a non-existent scheme in order to induce members of the public into signing a contract."
Solar Energy Savings Ltd, which was established in October 2009 and started trading in early 2011, turned over in excess of £50 million. Despite not admitting the allegations made against them, the company did not offer any objection to the winding-up order.