Smart Energy Controls & Solar Power - A Powerful Combination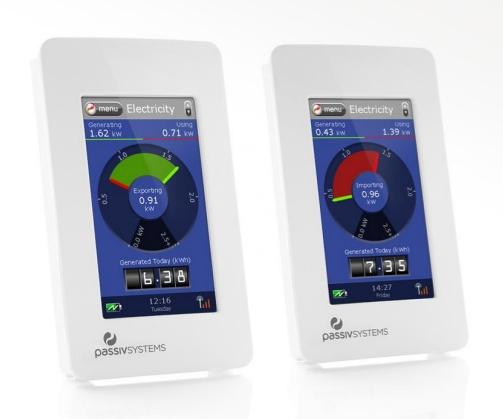 With your newly installed solar PV system you can be content in the knowledge that it's going to be working hard during the day to generate electricity for you, your family and your home. But you don't have to stop there. There's an even smarter way to manage the electricity your solar panels are producing.
Get free solar panel quotes now
Solar panels can add value to your home in many ways and now there's another way to get even more value from the solar panels you've had installed. With smarter energy controls you'll have a truly smarter way to manage your energy by making the best use of the free power being generated by your solar PV system.
Designed to give homeowners a greater insight into the amount of electricity generated as well as peace of mind that the solar PV system is performing to the best of its ability, an energy management system such as PassivLiving is a simple and easy way to manage, monitor and optimise your valuable free solar energy. All you need is a home broadband connection; the technology works effortlessly alongside your existing solar installation.
With an energy management system you'll be able to:
Have peace of mind that your system is performing well
See how much electricity is being generated by your solar PV system
Compare your electricity generation against your electricity consumption
See how much free electricity has been generated by your PV system
Take control of your appliances and gadgets with the In-home Display
See your Feed-in Tariff generation readings (if your system was accepted on to the scheme before March 31st 2019)
Get smart with smart switching & smart plugs
But there's much more to an energy management system than merely managing and monitoring the energy your PV panels are working hard day in and day out to produce. It's called smart switching and it means you'll be able to take charge of the electrical appliances in your home at the click of a button. It's the smartest way to make the best use of free electricity generated by your solar panels. Imagine being able to automatically switch on your electric immersion heater to make use of any surplus solar electricity by storing it as hot water? It's so clever that should your solar power fall the system will turn off your immersion heater. Almost like magic.
With smart switching you'll also be able to automatically turn on appliances when enough free surplus electricity has been generated to power them. Up to three additional electrical appliances can be controlled with smart plugs if you're using smart switching to control an immersion heater.
How does smart switching work?
Smart switching enables you to control a variety of electrical appliances wirelessly, turning them on and off. Appliances suitable for smart switching include:
Immersion heaters
Chargers for radios, phones, toothbrushes, etc.
Air conditioning units
Desk or free standing lamps
Electric oil-fired radiators
Smart switching and solar PV
The benefits of smart switching really do speak for themselves. Not only will you be able to make better use of your solar electricity, smart switching will help to lower your hot water bills. Just imagine how empowered you'll feel being able to combine smarter energy controls with energy efficient solar panels to enhance your already energy efficient lifestyle.
The benefits of solar PV panels include:
Being able to generate your own green electricity from a reliable source of energy, the sun
Cheaper energy bills
A lower carbon footprint
Solar panels are an attractive add-on to potential home buyers
If you didn't realise it already, the world just got a whole lot smarter about energy. So if you're looking for a smart but simple way to optimise your energy efficiency think PassivSystems and energy management. There's no messy installation, it's all completely wireless and hassle free and will help you gain greater value from your solar PV system.