Revised solar PV guide to improve installation standards
After two years in the making a revised solar PV guide has recently been launched to improve the standards of solar panel installations and increase consumer confidence in the technology.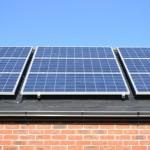 According to Climate Change Minister Greg Barker the new guide is set to become the go to guide for solar photovoltaic installers. Barker, who made his comments at the SolarPower UK roadshow earlier this month, said the revised guide would help improve the reliability of installations and give customers increased confidence in the product.
Launched on 8th February, the 'Guide to Installations of Solar Photovoltaics' includes changes to the way the performance of solar panels are estimated. The solar PV guide and updated MIS 3002 standard, which will become mandatory from 7th May, means consumers will benefit from far more accurate performance estimates, which will be based on region as opposed to a single geographical location (in Sheffield) and now accurately take into consideration roof pitch and orientation.
Up until now installers have calculated the performance of a solar array by basing their estimates on the SAP calculation which is used to calculate solar PV output based on the Government's Standard Assessment Procedure rating system used to assess a property's energy performance.
New calculations for shading, which are more accurate, are amongst other notable changes including banning drilling into slate roof tiles and an update to the way wind uplift is calculated. Shading analysis will be more scientific; to calculate shade factor a horizon chart is supplied. As part of the quote process, installers will be required to produce a shading diagram.
Speaking to Renewable Energy Installer Magazine about the changes Martin Cotterell, founder of Sundog Energy said: "The most significant change which installers need to go away and read about is performance estimates. The previous method was based on SAP, but it was quite crude and did not take into account geographical location. We have now taken location, pitch and orientation into greater account."
For more information about the revised solar PV guide and installer standards visit The Microgeneration Certification Scheme website.