Portugal runs on renewable energy for four consecutive days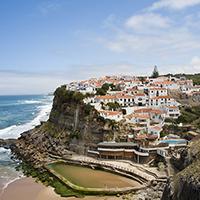 Portugal made a significant step in its use of clean energy this month as it ran on renewables for four consecutive days between the 7th and 11th May. The country ran for this 107 hour period on wind, solar and hydro-electricity alone, with no need to fall back on coal or natural gas plants.
The figures were released by Portugal's ZERO System Sustainable Land Association in collaboration with the Portuguese Renewable Energy Association (APREN) and come just days after Germany was able to meet 95% of its energy needs with renewables. These events are just two of the positive steps Europe has recently made towards embracing renewable energy.
Speaking to The Guardian, James Watson, CEO of SolarPower Europe, said "This is a significant achievement for a European country, but what seems extraordinary today will be commonplace in Europe in just a few years. The energy transition process is gathering momentum and records such as this will continue to be set and broken across Europe."
President of Portuguese sustainability NGO Zero Francisco Ferreira also commented to the Independent "Portugal has been investing considerably in renewables, particularly in electricity, since this will be the main final energy within the next decades with the transition from fossil fuels in road transportation to electric vehicles."
"Since key decisions in the beginning of the century to greatly expand on-shore wind, with the renew of the equipment in certain dams and the improvement of their storage capacity to handle wind production variability, the electricity system can now achieve 100% of renewable electricity being produced and even export."
"However, this was the first time that it happened for such a long period, due to particular meteorological conditions and the great management performance of the electricity network."