July 2018 Feed-in Tariff Announced at 3.93p/kWh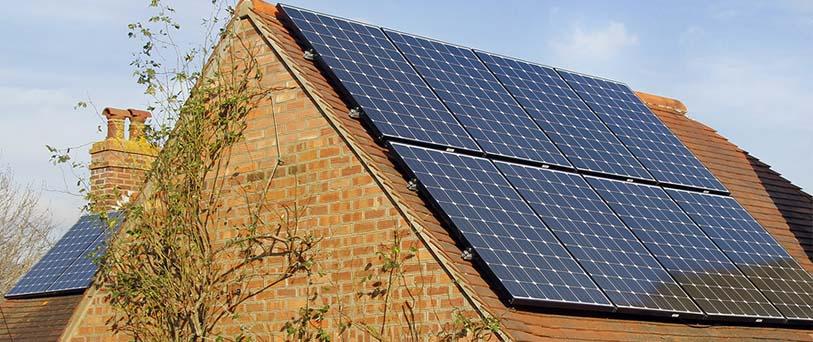 The new Feed-in Tariff has have been released by Ofgem and will see a generation tariff of 3.93p/kWh take effect between 1st July and 30th September 2018. This has dropped from 4.01p/kWh, inline with quarterly degression.
The export tariff, which is paid for every kWh you sell to the electricity grid, is now at 5.24p/kWh.
Feed-in Tariff Rates from 1st July to 30th September 2018
We've picked out the new Feed-in Tariff rates for a range of solar PV systems, take a look in the table below:
| Capacity | FiT Rate (p/kWh) |
| --- | --- |
| 0-10kW | 3.93 |
| 10-50kW | 4.17 |
| 50-250kW | 1.79 |
| 250kW-1000kW | 1.43 |
| >1MW | 0.25 |
| Standalone | 0.12 |
For a full list of rates, you can find them in the official Ofgem Feed-In Tariff (FiT) Generation and Export Payment Rate table.
Want to know even more about the Feed-in Tariff? To help you find out more about the Feed-in Tariff, we've put together a handy guide that includes everything you need to know.
Deployment Caps in 2018
Deployment caps prevent too many installations from receiving the Feed-in Tariff during a quarter. Once a certain number of installations are receiving the Feed-in Tariff, and the cap is reached, no further installations are eligible for the generation tariff during that quarter. Any remaining applications are placed into a queue for the next FiT rates instead. To give you the best possible chance of getting the new FiT rate, we recommend getting your application in as soon as possible.
How You Can Benefit from the Current Feed-in Tariff Rate
If you'd like to benefit from the new Feed-in Tariff rates, your solar panels must be installed before 1st October 2018. In addition to this, your solar system has to be installed by an MCS certified installer using MCS certified products. After the installation is complete your installer will register you on the central FiT database and you'll receive a certificate confirming Feed-in Compliance.
At Solar Guide we only work with MCS certified companies and by filling in our online form you'll be receiving free solar quotes in no time.