Figures Reveal Huge Drop in Solar Installations After FiT Cut
IMPORTANT notice about this article: Please note that the Feed-in Tariff (FiT) scheme closed to new applications on March 31st 2019.
In not unsurprising news, figures have been released which show a shocking drop in the number of solar PV installations from 12 December 2011, following cuts to the feed-in tariff (Fit) scheme.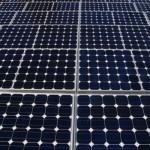 According to the Department of Energy and Climate Change (DECC), in the week following the FiTs (12 to 18 December) solar PV installations were decidedly paltry.
With just 812 systems registered, the figure plummeted by a massive 97% on the previous week's figures, fuelled by a rush of installers desperate to beat the 12 December deadline. Solar PV systems installed between these dates accounted for 125.93MW of the country's solar capacity.
Previously released figures revealed that between 4 – 12 December the number of installations registered for solar subsidies reached a colossal figure – 29,937 to be precise.
It was announced at the end of October that changes were afoot for solar PV subsidies and in just six weeks, 384MW of solar capacity was installed. Of 2011's total installed capacity, 43% was implemented after DECC made its shocking revelation to put in place the FiTs cuts. But following a solar industry challenge, a High Court has since ruled that the way the Government set about slashing solar subsidies from 43.3p kWh to 21p kWh was in fact "legally flawed."
With the UK's solar capacity standing at 759MW, the UK features on the list of the top ten solar markets worldwide.
In other news, during a radio interview on BBC Surrey breakfast show the Minister for Energy and Climate Change has today defended his decision to appeal the 21 December High Court ruling. Greg Barker said the cost of solar PV subsidies in comparison are five or six times those of onshore wind subsidies.
Commenting on the claim from Freetricity chairman Paul Williams, that the Government had "promised" the 43.3p rate would apply until April 2012, Barker defended his position, saying: "If we saw an unsustainable bubble, we would be obliged to act."