Famous sci-fi writer in dispute with Ofgem over FiT
IMPORTANT notice about this article: Please note that the Feed-in Tariff (FiT) scheme closed to new applications on March 31st 2019.
Iain Banks has made a name for himself as the author of 24 science fiction novels. An advocate of green energy, the famous Scottish writer claims he has been left short changed after installing solar panels.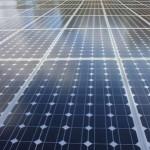 Mr Banks, who lives in Fife, is currently embroiled in a dispute with energy regulator Ofgem following what he is calling a "bizarre and unjust" decision which has seen the feed-in tariff rate for every kilowatt hour the panels produce reduced drastically from 21p to just 9p. The rate payable is dependent on a property's energy efficiency and following an assessment Mr Banks was told his home met the requirements to be eligible for the higher tariff. As a result, the best-selling author says he has lost thousands of pounds.
The 14 panel solar PV system – which cost £8,000 to install and will be able to produce in the region of 3,000 kWh of annual energy – would have generated an income of around £16,000 over 25 years. But that has now dropped to around £6,750 meaning Mr Banks has potentially lost in the region of £10,000.
The issue surrounding the feed-in tariff rate has apparently been triggered thanks to what is being described as a minor administration error by renewable energy company Ecotricity who installed the solar system. According to Ofgem, when Ecotricity submitted their report, it was missing a number.
Mr Banks has confirmed that he has lodged an appeal with Ofgem over "a mix-up over a number left off an official form" and is awaiting their response.
"But as the mistake, if there was one, wasn't my fault and this would have implications stretching over the 20-year-plus lifespan of the system, this just seems bizarre and unjust," he added.
An Ofgem spokesman has confirmed that they are looking in to the matter but said: "We cannot comment further as it is part of a dispute resolution process."
Notable books by the author include The Crow Road and The Wasp Factory.