Europe's largest floating solar farm nears completion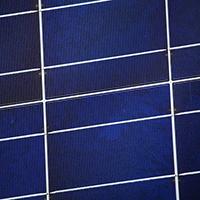 Construction is well underway on a 6.3 megawatt floating solar array, located on the Queen Elizabeth II reservoir near Walton-on-Thames, Surrey.
The farm will feature over 23,000 photovoltaic panels and will reach an incredible 57,500 square meters – the size of eight football pitches! It is set to generate 5.8 million kilowatt hours of electricity each year, partially powering water treatment works in the area. This development comes as part of Thames Water's goal to self-generate a third of its own energy by 2020.
Angus Berry, energy manager at Thames Water's, explained the reason behind the project in a recent press release "Becoming a more sustainable business is integral to our long term strategy and this innovative new project brings us one step closer to achieving our goal - this is the right thing for our customers, the right thing for our stakeholders and most importantly the right thing for the environment."
The project is being carried out by European solar energy company Lightsource who have been working on deploying the 61,000 floats and 177 anchors which make up the floating platform for the solar array itself. This enormous development looks set to be completed by the end of March, 2016.
This new array takes the top spot of largest floating solar farm in Europe - beating the current 45,500 square meter construction in Godley Reservoir, Greater Manchester. However both of these installations are just a fraction of the size of the world's largest floating array. The 180,000 square meter farm in Chiba Prefecture, Japan, will set the world record upon its completion.