Cost Putting Scots Off Renewables
New research indicates that although the interest is there, it's the cost factor that is deterring Scottish homeowners when it comes to investing in renewable energy technologies.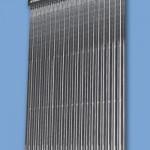 A survey of more than 1,000 people was conducted by Ipsos-Mori for the consumer advice website GreenEnergyNet.com, and found that although 64% of adults would be interested in installing some form of renewable technology in their homes, they are put off by the cost.
With the installation of solar PV panels costing around £12,000 and £23,000 on average for a home wind turbine, half of those who took part in the survey – and 59% of people who said they were interested in the technology – said the cost of switching to renewable energy was the biggest obstruction.
The poll also revealed that only 4% of Scots had already installed some type of renewable technology at home, and that people living in rural areas were more likely to invest in  renewables.
The Government hopes that the introduction of its new £15 million grant scheme, the   Renewable Heat Incentive Premium Payment, will go someway towards encouraging homeowners to invest in the long term benefits of renewable heating technologies. The scheme offers a one-off payment of up to £1,250 to help towards the installation of solar thermal panels, heat pumps and biomass boilers.
"Without a doubt, the main barrier that prevents people from taking the plunge is the up-front capital cost," said Philip Sellwood, chief executive of the Energy Saving Trust, who are administering the scheme.
"This is a great start in overcoming this obstacle," he added.