23 MW of HomeSun solar PV systems bought by Aviva
Aviva has acquired nearly 7,000 solar PV systems from London-based free solar supplier HomeSun. According to the Financial Times the deal is worth nearly £100 million and represents around 23 MW of capacity. It is widely considered to be the UK's largest residential renewables transaction and most of the 4 kW systems were installed before the first Feed-in Tariff cut, meaning that they are receiving 43.3p per kWh.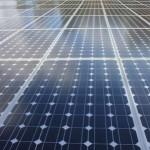 Under the agreement HomeSun will continue to service and maintain the panels for Aviva but the purchase will enable the company to continue adding to its renewable technology portfolio, particularly solar PV and therefore the acquisition of the HomeSun panels are essentially a foundation for further expansion in the PV sector.
"HomeSun launched free solar across the UK and became the No 1 installer for free solar and SolarShare" said Daniel Green, CEO of HomeSun. "Our plan has always been to find a long-term partner that will continue to provide security to our customers whose systems will be managed and monitored for 25 years. Aviva Investors has demonstrated itself to be the ideal choice throughout the process. HomeSun will continue to work with all of our customers, supporting all of the installations and developing the next innovation in products and service."
Aviva investors have apparently indicated that the purchase of the panels has been driven largely by an aim to benefit the insurer's pension fund clients. However, Ian Berry, the fund manager at Aviva Investors commented that the deal was part of many the company has planned and is part of Aviva's strategy of investing in high quality renewable energy infrastructure assets. "We are delighted to have concluded this transaction and acquired these operational renewable energy assets" he said. "In this challenging environment, we are focused on leveraging our leading market position, sector knowledge, and financing skills in order to identify attractive opportunities and execute deals for the benefit of investors.  Many institutions are looking to invest in assets that offer secure and long-dated income streams, in order to meet their liabilities, and infrastructure as an asset class has the potential to meet these needs."