Report Reveals US is Best Place for Solar Investment
A new report has revealed that the United States is the best country to invest in solar energy.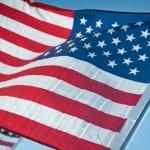 The Renewable Energy Attractiveness Index courtesy of Ernst & Young – a global leader in assurance, tax and advisory services – has just been published for the second quarter of 2012. While China continues to maintain the number one position for all renewable energy technologies, the United States has retained top positioning for solar photovoltaic (PV) panels and concentrating solar power (CSP).
Compared to the first quarter of the year, new investment is up 24% to $59.6 billion.
Commenting on the report, Ernst & Young Global Cleantech Leader Gil Forer said: "While the US and Germany markets are level within the ARI, the contrast between these two markets is evident.
"The upcoming elections have led to an understandable slowdown in the decision making process in the U.S., while Germany is pushing ahead with its ambitious renewable energy agenda – including the introduction of a new solar PV tariff and compensation for offshore grid connection delays."
In terms of the All Renewables Index (ARI) the US saw its score drop by 1.5 points, taking it to joint second place alongside Germany. India also achieved a high score for solar PV and took second spot in the solar index thanks to a mix of CSP and solar PV, while Germany claimed second place for PV.
The market for solar PV in the US has just enjoyed its second best quarter ever installing 742 megawatts of residential, government, commercial and utility deployment – of which 477 megawatts was attributed to power company installs. That's the story according to the U.S. Solar Market Insight: 2nd Quarter 2012 report from GTM Research and the Solar Energy Industries Association (SEIA), who have revealed an increase in solar panel installations which were up 45% over Q1 2012 and up 116% over Q2 2011.
Addressing the report Rhone Resch, president and CEO of SEIA said that the solar industry is growing at a rapid rate and creating green jobs across the country. In fact, more solar photovoltaic panels had been installed this quarter than during the whole of 2009, largely due to record-setting utility-scale projects.
"With costs continuing to come down, solar is affordable today for more homes, businesses, utilities, and the military. Smart, consistent, long-term policy is driving the innovation and investment that's making solar a larger share of our overall energy mix."
GTM Research has estimated that a total of 3.2 gigawatts of solar PV panels will be installed in the US this year, which will equate to a 71% growth over the previous year.