MCS Accreditation For Solar Battery Storage Launching Mid-2019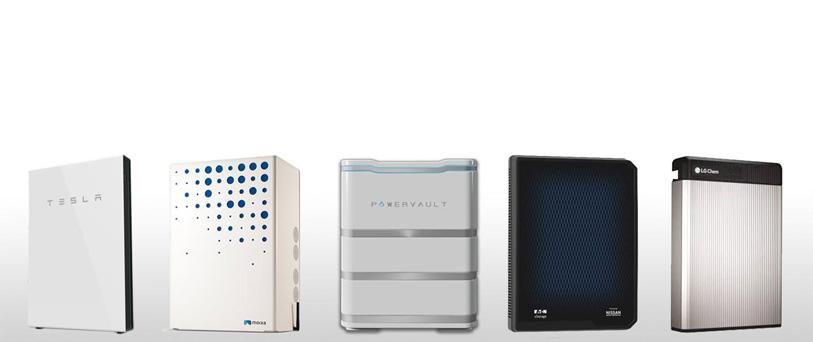 The Microgeneration Certification Scheme (MCS) is planning to launch a new certification scheme for microgeneration battery storage in mid-2019 which will apply to a range of renewable energy types, including solar PV.
For homeowners who wish to include a solar battery in their new solar PV installation, or add a battery to an existing system, this means the battery will receive the same levels of consumer protection currently available with solar PV and solar thermal panels.
MCS Director, Chris Roberts, said: "We have been working hard on the development of this certification which really complements existing technologies. The move reflects the convergence between technologies as internet connectivity develops and smart meters are rolled out."
Chief executive of MCS, Ian Rippin, added: "As we continue to support the sector, our battery storage scheme will be backed by scheme requirements managed independently and impartially. This is all about enabling the industry to deliver the best outcomes for the consumers that it serves […] For consumers, it delivers the benefit of being able to search for all of their renewable energy needs, including battery storage solutions, in one place."
What is a Solar Battery?
Solar panels are generating electricity for your home during daylight hours, but for many of us this is not when we use the majority of our power. This means that a significant amount of the electricity generated by our panels is unused and automatically sent to the national grid. When we use electricity outside of daylight hours we will still need to buy electricity from a supplier.
A solar battery enables you to store the electricity generated during the day so it can be used when you need it, i.e. at night. You'll need to buy less electricity from your supplier, reducing your energy bills even further. Find out more about solar batteries.
---
Get Free Solar Battery Quotes:        Get quotes and compare prices.
---
What is MCS Accreditation?
The MCS is a government-backed quality and safety assurance scheme for microgeneration technologies including solar PV, solar thermal, biomass boilers, air/ground/water source heat pumps and wind turbines. It is also an accreditation scheme for installers and companies; those registered with the scheme have been checked and declared competent to install specific technologies safely in your home.
Why is MCS Accreditation Important?
Homeowners who use MCS accredited microgeneration technology, which is installed by an MCS accredited company, receive consumer protection and quality guarantees. In addition, they may be eligible to receive payments under the Smart Export Guarantee when it comes into effect. Read more in MCS Certification: Is it Worth It?
What is the Smart Export Guarantee?
Between 2010 and March 2019, MCS accreditation was necessary for both the technology and installer to ensure that microgeneration installations were eligible for payments under the government's Feed-in Tariff (FiT) scheme. Before it closed in March 2019, the FiT scheme paid owners of MCS accredited solar PV for the electricity generated by their panels. While the FiT scheme is no longer accepting applications, it looks likely that it will be replaced by a similar scheme called the Smart Export Guarantee, although this is yet to be confirmed.
Under the scheme, homeowners and businesses generating electricity via solar PV would be paid for the energy exported to the national grid from their solar panels by large energy suppliers. If this scheme comes into effect, only MCS accredited solar installations would be eligible for the payments.
Could You Save More With a Solar Battery?
If you'd like more information about solar batteries, including free quotes, tailored to your home, complete our simple enquiry form today. We'll find you free quotes from up to 3 MCS accredited solar installers in your area who can advise you on the best solution for your home and provide prices for you to compare.
---
Get Free Solar Battery Quotes:        Get quotes and compare prices.
---