Get Solar Thermal Quotes and Compare Prices
Save £100's on your annual energy bills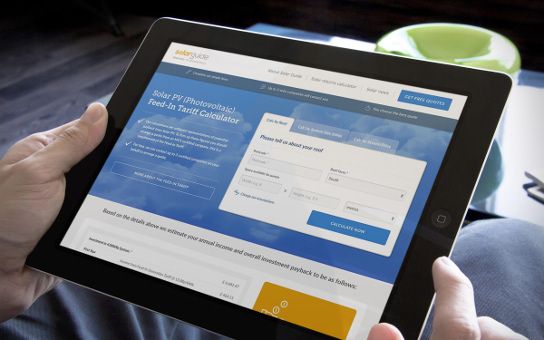 Here's how we can help you:
Install Solar Ltd
Their surveyor, Anthony Gillies, was knowledgable and helpful. The home visit was reassuring and thorough.
Sally 7th October - West Linton
CISCO HOMES LIMITED
Very good product and at a good price. Kept me informed prior to fitting, scaffolding etc. Installation however was fraught with supply issues, not CISCO fault. They have changed suppliers now (I am led to believe). Not happy about being called at 8 o'clock at night, by Darren, to pay the balance though, it cheapened what they had done up until then. I am still waiting on certification and guarantees to be sent! Hence loss of a star
James 7th October - Burton-On-Trent
SSU Renewables Ltd
I finally pulled the trigger on solar after c.3years of research and having seen a number of quotes am very happy we chose SSU renewables. Danny and Aaron were a pleasure to deal with from first contact right through to commissioning and certification. It was as effortless as dealing with your mates, yet wholly professional. They were prompt in communication, very competitive on price and the turnaround was very fast. There were no hidden extras. We paid as per the quote (plus a few extra optimisers we decided on adding after). There was no push from them to sell anything extra than required. We were delighted to support a small family run business given the challenges faced by such businesses in the past 18m or so. We've already recommended SSU Renewables to our friends.
Yogmurti 28th September - Luton
Get solar thermal quotes today!
"Amazing response!"
The number of enthusiastic sales staff have been great. Most of them seem to know what they're talking about too, which is a relief. Everyone should get on-board this obvious Gravy Train to Free Energy.
I know the initial installation, will cost, but provided there's always going to be a day-time, there's always going to be power!
Mr Charles Bibby via Trustpilot