Request a call-back today
Solar Guide is the smarter way to find trustworthy boiler installers operating in your area.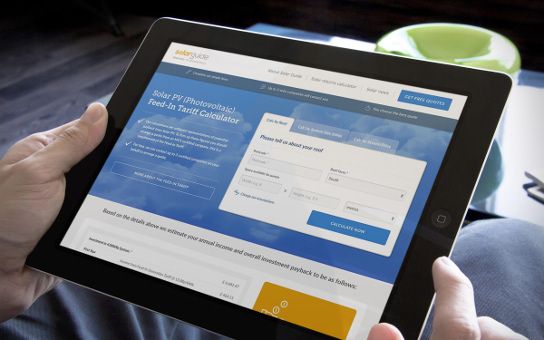 How we'll help you:
Green Shoot Renewables Ltd
Very pleased with the whole process that was involved from quotation to supply and fit of our Solar PV panels. The fitting team from Bascott were efficient and clean .
Stuart 7th August - Wimborne
UPS Solar
Nice man came to do the initial survey, he was very knowledgeable and explained the process very well.
Stephen 31st July - Grimsby
Arc One Group
The Rep gave me a price. Also said the price i give is final. We wont try and come back in a weeks time and give you a discount to get the job. In fact I phoned them a few days later and tried to get a £100. off and they said no!!! they came and fitted the Inverter and two battery's and I haven't touched the electricity grid since!!
Percy 29th July - Hailsham
Please complete our form to receive a call back from us
"Amazing response!"
The number of enthusiastic sales staff have been great. Most of them seem to know what they're talking about too, which is a relief. Everyone should get on-board this obvious Gravy Train to Free Energy.
I know the initial installation, will cost, but provided there's always going to be a day-time, there's always going to be power!
Mr Charles Bibby via Trustpilot