Create Your Own Electricity and Earn Money with Solar Panels
The cost of installing solar panels has never been cheaper, we can help arrange free quotes from trusted local installers.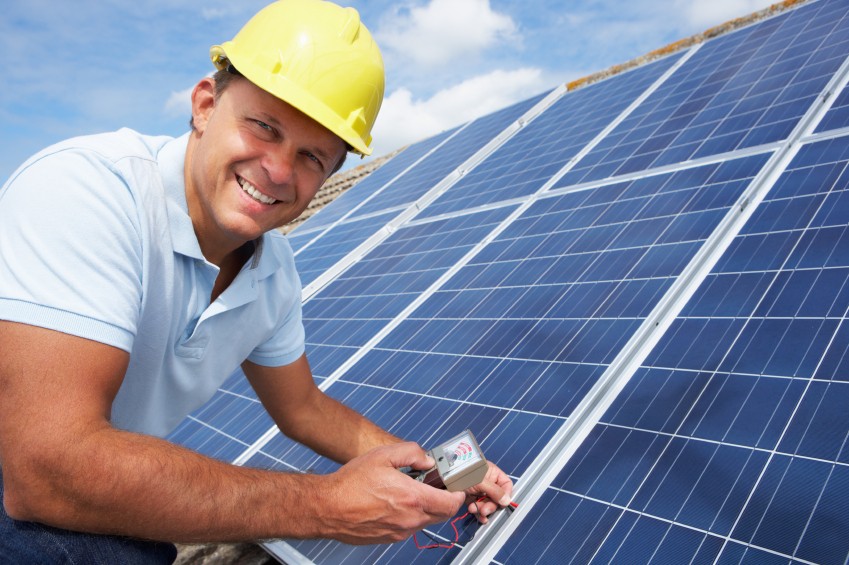 Here's how we can help you:
Orange Solar Systems Ltd
From the first point of contact with Alan (Sales) I found him to be pleasant and factual giving me a clear precise indication of the type of system cost and savings we would get from our solar panels once installed. Scaffold was put up the day before the agreed date and we now have 14 panels fitted to one side of our house and John and his team of fitters were excellent, very polite and friendly. I would certainly recommend Orange Solar Systems to anyone considering having this type of work done in the future. D Hill.
Derek 17th December - Salisbury
TANREC Ltd T/A First 4 Solar
very good nice workmen
Sybil 9th December - Llandysul
Tritec Energy
Pro's 1. Great price 2. Prompt service 3. Neatly fitted 4. No hidden cost ie for scaffolding or connection to the grid. Cons 1. Fitted three panels under the shadow of next doors roof but they rectified this by fitting optimisers for half price. Very pleased and would recommend orange solar to everyone.
Mark 19th November - Gosport
Compare Solar Panel Prices in Your Area
"Amazing response!"
The number of enthusiastic sales staff have been great. Most of them seem to know what they're talking about too, which is a relief. Everyone should get on-board this obvious Gravy Train to Free Energy.
I know the initial installation, will cost, but provided there's always going to be a day-time, there's always going to be power!
Mr Charles Bibby via Trustpilot