Solar Subsidies Likely to Be Cut By More Than Half
According to documents published by the Energy Saving Trust, the Government looks set to slash solar subsidies quite dramatically – by more than half their current rate, in fact.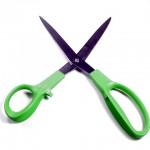 The solar industry has been bracing itself for the Government to make an announcement, and although the Energy Saving Trust (EST) points out that proposals are still under consultation and not by any means final, the document points to solar subsidies being cut from their current rate of 43.3p per kilowatt hour to just 21p.
In a move that insiders say will cripple the booming solar industry, such a drastic reduction will almost double the payback period for homeowners wanting to invest in the renewable energy technology.  The EST is estimating that under the cuts it would take 18 years for someone installing a £10-12,000 solar PV system to be in credit, rather than the current ten.
"If they go ahead with this, the tariff is way too low, and all the social housing and free solar schemes - which make the feed-in tariffs exciting in terms of fuel poverty - will be destroyed," Howard Johns, MD of Southern Solar, told the Guardian shortly after the news broke.
The industry is warning the Government that the proposed cuts are too severe, and will hit community projects the hardest, with solar schemes designed to provide low-income homes with cheap electricity almost certain to be scrapped.
"In the residential sector, providers of free solar panels are around 50% of installations and they will disappear at anything less than 28p per kWh," said Daniel Green of HomeSun, who fit solar PV panels for free to benefit from the feed-in tariff (Fit) subsidies.
"This means the less well-off will not be able to benefit from solar," he added.
Plans for a Government consultation on slashing solar subsidies is likely to be published next week.