Spread the cost of solar panels with a finance plan
Solar on finance makes it easy for you to reap the benefits of solar with no large upfront cost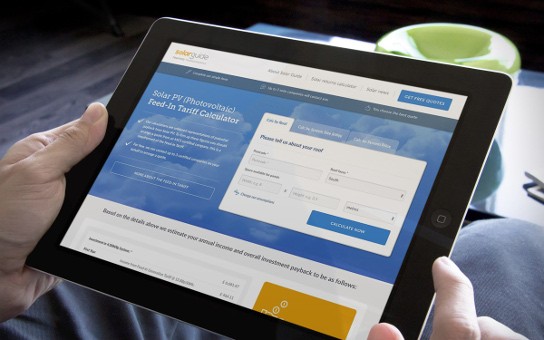 4 great reasons to get solar panels on finance
Flexible payment options to suit your budget

Take the hassle out of finding a separate finance provider

Installation by MCS accredited solar companies

All quotes for installation and finance are free & no-obligation
Green Power Home Services
I had an issue with my PV System which they rectified for me via Text/email. Excellent service.
Andy 10th March - Taunton
Green Pulse Energy
I was very impressed with there services they was very helpful and very quick to install and the scaffolding people was very good put up fast and taken down fast the salor plane men was very good didn't take them long to put the panels up and they look fantastic the electrician was very good and done a fantastic job was very nice man in all I was so pleased with the whole experience of the work done and the help they offer
Anita 5th March - Maldon
Tile Energy
It didn't feel like a sales pitch, more of an expert 2 way conversation and not at all pushy. I was very impressed with the salesmans knowledge, he really knows his stuff and explains it well. This was a total contrast to the other company that quoted, which felt like a double glazing pitch and would have cost more than DOUBLE for a smaller system than the installation I got from Tile Energy. That other company tried to put down Tile Energy, which was also very unprofessional and one of the reasons I wanted to make a point here of stating how good they actually were. The installation was very competitively priced and arranged within 2 weeks. There was a small delay due to the imported panels getting held up for a short time at customs, which was beyond their control, but Tile energy communicated clearly and were very apologetic. The scaffolding company arranged by Tile Energy also did a good job, I had a tricky installation above a conservatory and they handled it with ease. No broken tiles or any other damage. The installation went well, they did a very neat job, all the cables, meters, inverters panels and optimisers were fitted nicely, they even added an extra socket in the loft so that I could install a wifi LAN connection for the online monitoring system. 1 Optimiser was quickly detected as faulty, it was immediately replaced by the team. I had all kinds of fears before installing solar, but Tile Energy made it simple, fast and were very helpful. Every time I have emailed them a question, I get a detailed response usually within hours. I would highly recommend them. Paul Jenner
Paul 28th February - Swindon
Get a FREE Solar Finance Quote Today
"Amazing response!"
The number of enthusiastic sales staff have been great. Most of them seem to know what they're talking about too, which is a relief. Everyone should get on-board this obvious Gravy Train to Free Energy.
I know the initial installation, will cost, but provided there's always going to be a day-time, there's always going to be power!
Mr Charles Bibby via Trustpilot
Flexible payment options to suit your budget

Take the hassle out of finding a separate finance provider

Installation by MCS accredited solar companies

All quotes for installation and finance are free & no-obligation