Spread the cost of solar panels with a finance plan
Solar on finance makes it easy for you to reap the benefits of solar with no large upfront cost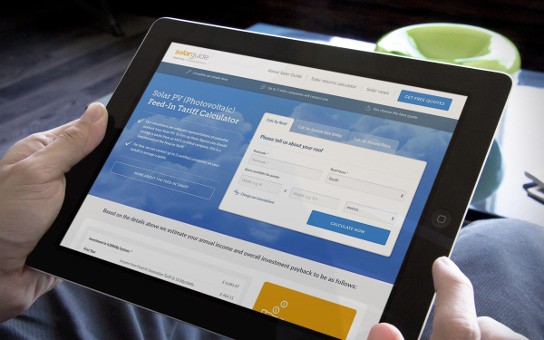 4 great reasons to get solar panels on finance
Flexible payment options to suit your budget

Take the hassle out of finding a separate finance provider

Installation by MCS accredited solar companies

All quotes for installation and finance are free & no-obligation
Synergy Power Ltd
I needed a new inverter for my solar panels which were installed 7 years ago. Synergy Power has been brilliant in that Kuki speedily arranged for the new inverter to be fitted in around a week from my initial enquiry .Ross the engineer/electrician was very efficient and patient explaining things to me...I have to thank him for going above and beyond, as when he arrived I had no power from the mains, and he kindly sorted it for me in minutes! Very grateful.... Would highly recommend Synergy Power, Thankyou to a great team.
Claire 18th April - Rugby
Safeguard Installations Ltd
Informative, not pushy, did the job. What more do you wand
Frank 16th April - Olney
Solar Star Power Ltd
The solar system was installed with little disturbance and is operating according to the specification. The company did everything they said they would and all on time. Nice people to deal with from start to finish. I would recommend Solar Star Power Ltd to anyone considering solar power.
Owen 8th April - Stoke-On-Trent
Get a FREE Solar Finance Quote Today
"Amazing response!"
The number of enthusiastic sales staff have been great. Most of them seem to know what they're talking about too, which is a relief. Everyone should get on-board this obvious Gravy Train to Free Energy.
I know the initial installation, will cost, but provided there's always going to be a day-time, there's always going to be power!
Mr Charles Bibby via Trustpilot
Flexible payment options to suit your budget

Take the hassle out of finding a separate finance provider

Installation by MCS accredited solar companies

All quotes for installation and finance are free & no-obligation