Spread the cost of solar panels with a finance plan
Solar on finance makes it easy for you to reap the benefits of solar with no large upfront cost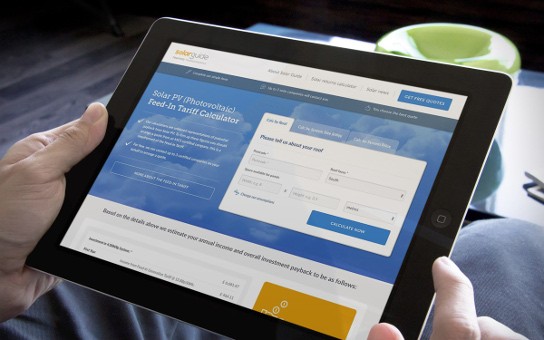 4 great reasons to get solar panels on finance
Flexible payment options to suit your budget

Take the hassle out of finding a separate finance provider

Installation by MCS accredited solar companies

All quotes for installation and finance are free & no-obligation
Sustainable Energy
I have been in contact with Steven on three occasions and he is coming to our home to assess the work we require and to talk about the best system for us. He has been more than helpful without being pushy which some firms are. I will update this review further once he has been and the work carried out. Ray from Washington
Ray 29th December - Washington
Synergy Power Ltd
Excellent service from start to finish. Would recommend. You will struggle to find better.
Mark 28th December - Coventry
Rolec Electrical
Great job, very professional, quick and extremely helpful. Solar panels look great and the inverter is neat and tidy, they even filled out the forms for me to send off to the energy supplier. I'm already recommending them to friends
Emily 8th December - Matlock
Get a FREE Solar Finance Quote Today
"Amazing response!"
The number of enthusiastic sales staff have been great. Most of them seem to know what they're talking about too, which is a relief. Everyone should get on-board this obvious Gravy Train to Free Energy.
I know the initial installation, will cost, but provided there's always going to be a day-time, there's always going to be power!
Mr Charles Bibby via Trustpilot
Flexible payment options to suit your budget

Take the hassle out of finding a separate finance provider

Installation by MCS accredited solar companies

All quotes for installation and finance are free & no-obligation