Builder Guide, generating leads for electricians, installs solar
In a quest to lead by example, Builder Guide is getting a new solar PV system installed at its office in Market Harborough, Leicestershire, according to its latest press release.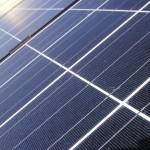 Builder Guide is owned by Holmes Media, specialists in online lead generation for various trade professionals. They operate a suite of sites dedicated to various services such as central heating systems, renewable energy and home improvements to name but a few.
Builder Guide are acutely aware of the various Government initiatives currently in place to encourage more businesses and homes to install renewable energy technologies to help reduce the country's overall carbon emissions. In light of this Builder Guide has decided to install a Solar PV system to produce its own electricity and take advantage of a scheme called the feed in tariff (FiT). This is a scheme operated by DECC (the Department of Energy and Climate Change) which pays for every kilowatt hour of electricity generated. DECC recently announced rates for the tariff are set to drop from 01st August 2012, from 21p/kWh to 16p/kWh.
By installing solar photovoltaic or solar PV for short, means the business is estimating to save in the region of £1,000 per year. Whilst there is an initial investment to install the system, the long term savings are considerable and will dramatically reduce the business CO2 emissions too.
David Holmes, Builder Guides' founder commented, "Installing a Solar PV system was always something I was keen to do, whilst the increasing take-up rate for Solar PV has meant the technology and installation costs have come down, I was naturally keen to secure a favourable rate from the feed in tariff too, so it made sense opting for the install now before the change in the FiT rates on 01st August".
After sourcing comparison quotes from their own registered installers, Builder Guide decided to use the services of CJ Electrical.
CJ Electrical provides a comprehensive range of commercial and domestic electrical services. From simple fuse box installations, more widely known today as consumer unit replacement, rewiring a house, to installing quality Solar PV systems to generate electricity.
For more information about Holmes Media and its brand Builder Guide visit holmesmedia.co.uk or builderguide.co.uk